Matchday Guide
Ospreys VS Dragons RFC

Ospreys take on Dragons RFC in the BKT URC, 25th March at 1pm.
Your support is crucial and we need you to cheer on the boys. This guide has all the information you'll need to make your visit to the Swansea.com Stadium one to remember.
The first and most important thing you'll need is your ticket. The ticket office is expected to be busy, so secure your tickets early!
Buy online now at eticketing.co.uk/ospreysrugby/ or via the Ospreys App. 
We've made it quicker and easier than ever to purchase tickets for our games with our Ospreys Rugby App. This innovative new ticketing system will allow you to keep your tickets on your mobile device at all times. For more information, click here.
Alternatively, you can contact the ticket office on 01792 616400 (please press option 1)
*Prices excludes £1.55 booking fee (online) or £2.50(in person or by phone)
Or you can head down to the ticket office right up until kick off to collect/purchase your tickets in person.
Toby Booth wants to turn the Swansea.com Stadium into a fortress, and he's relying on your support to do this. Help the head coach out and get your Ospreys v Dragons ticket now!
Entertainment
Fonz and Poet will be performing before the game in the South Stand and during halftime.
The Ozone
Head on over to the family friendly Ozone which will open at 11:00am. This is located in the south stand and is a hive of activity aimed at children and young people. 
We'll have the Rolly Polly entertainer, face painters and bouncy castles inside. Make sure you pop on by to say hello and see all the activities going on. 
Tom Florence and Sam Moore will be in the Ozone between 11:45am and 12:30pm for a meet and greet along with Ozzy.
Ospreys in the Community will be welcoming teams and clubs from across the community to enjoy some pre-match family fun where everyone is welcome to join in. 
Enjoy a drink with some special offers at the bar, that'll be serving both food and drinks on the evening.
We'll also be handing out flags in the build-up so come down early to grab one.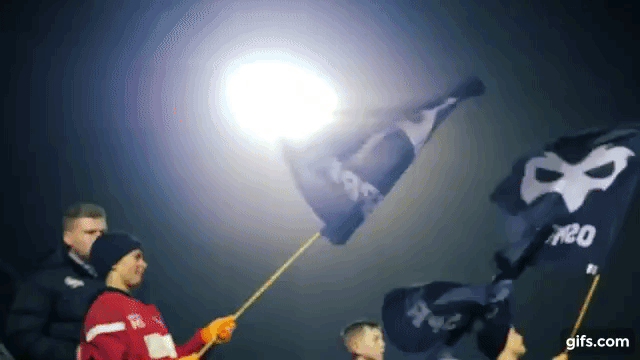 Club Shop
The Club shop will be open ahead of kick off from 9:30am ready for you pick up the latest Ospreys merchandise in store, we will also have a BOGOF offer on all merchandise so make sure you pop over to secure a steal!
We'll also have Stephen Myler and Dan Evans from 11:45am to 12:30pm in the club shop for signings so make sure you get down to the stadium before kickoff.
Check out the latest range here. 
Car
There will be limited spaces available in Stadium at £12, these are available on a first come first serve on the day. Parking will close 15 minutes before kickoff.
There will be plenty of public parking available @ Landore Park & Walk £5 |Open 9:30am, Closed 19:00pm. Find directions here. 
Train
You can plan your journey and purchase tickets here.
Bus
Check out the latest bus timetables for Saturday here.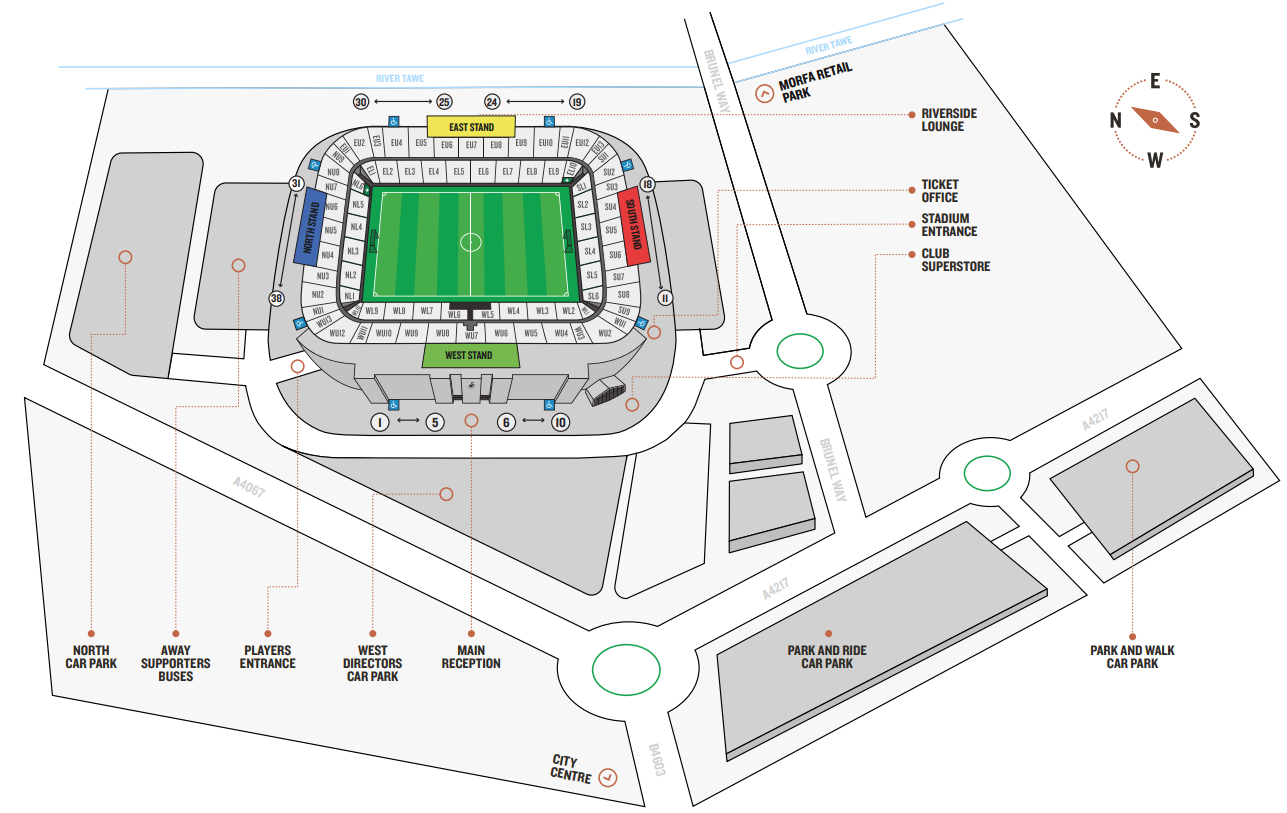 Kick off
At 1pm the Ospreys will go toe to toe against the Dragons in the BKT URC. Give them a spine-tingling Ospreys roar and wave your Ospreys flags high when the team emerge from the tunnel. Bring out your noisy support and help give them an edge over the opposition.
After the final whistle
After the game, and (hopefully) celebrating an Ospreys victory; the players will be coming to the East and West stand to sign autographs so make sure you stick around. If you get any pics make sure to tag us in on social media!
Extra information
Cashless Stadium
Please be aware that the Swansea.com Stadium is now cashless. All kiosks and tills at the stadium will only accept payment via chip and pin (credit/debit cards) or via contactless payments. This ensures quicker and more efficient transactions and helps mitigate any potential to spread viruses.
Community
We have a host of community teams in attendance to help cheer on the Ospreys this weekend. Be sure to give them a hearty cheer as they come out onto the pitch!