Matchday Guide
MATCHDAY GUIDE - WEST WALES DERBY

Ospreys V Scarlets at the Swansea.com, 15:00 KO, 26th November 2023.
It's the big one! The West Wales Derby is finally here and your Ospreys team are back at home as we face neighbours Scarlets on Sunday 26th November for Round 6 of the BKT URC.
Please use this guide to find out what will be going on around the Swansea.com Stadium on match day and to make the most of your visit. 
Welcome to the Swansea.com Stadium 
Ospreys fan, away visitor or just out for a great day of rugby: you're sure to get a warm welcome at our home stadium. 
The stadium will be open as follows:
Ticket office open: 10am
Club shop open: 12pm
Hospitality, Riverside Bar and Ozone open: 13:00pm
Turnstiles open: 14:00pm
First time with us? Read our first time fan guide here. 
 
Tickets
If you haven't bought your tickets to the game yet (what are you waiting for?!), you can buy online below or buy tickets from the Swansea.com Stadium ticket office on game day. We're expecting a busy walk up crowd, so plan ahead and buy early!
Any ticketing queries can be directed to the ticket office on 01792 616400.
 
Food and refreshments
Supporters are able to purchase food and refreshments in the concourses with a range of drinks, snacks, and meal options to enjoy.
Self-order units (SOUs) will be stationed in the South and West Stands of the Swansea.com Stadium, with supporters now able to place their order ready for half-time. Find out more about how they work here. We also have a Welsh range of produce, for the true Swansea experience!
Parking and Travel
Landore Park & Walk is a 3 minute walk to the stadium and can be purchased on the day at £6 per vehicle, subject to availability. The Park and Walk sites open two hours prior to kick off and close up to 2 hours after the final whistle. Visitors are advised that some of this car park's surface will be gravel. 
Limited parking is available at the stadium for £12.50 per car on a first come, first serve basis. 
Check out our full travel guide here, including bus travel with our partner First Cyrmu.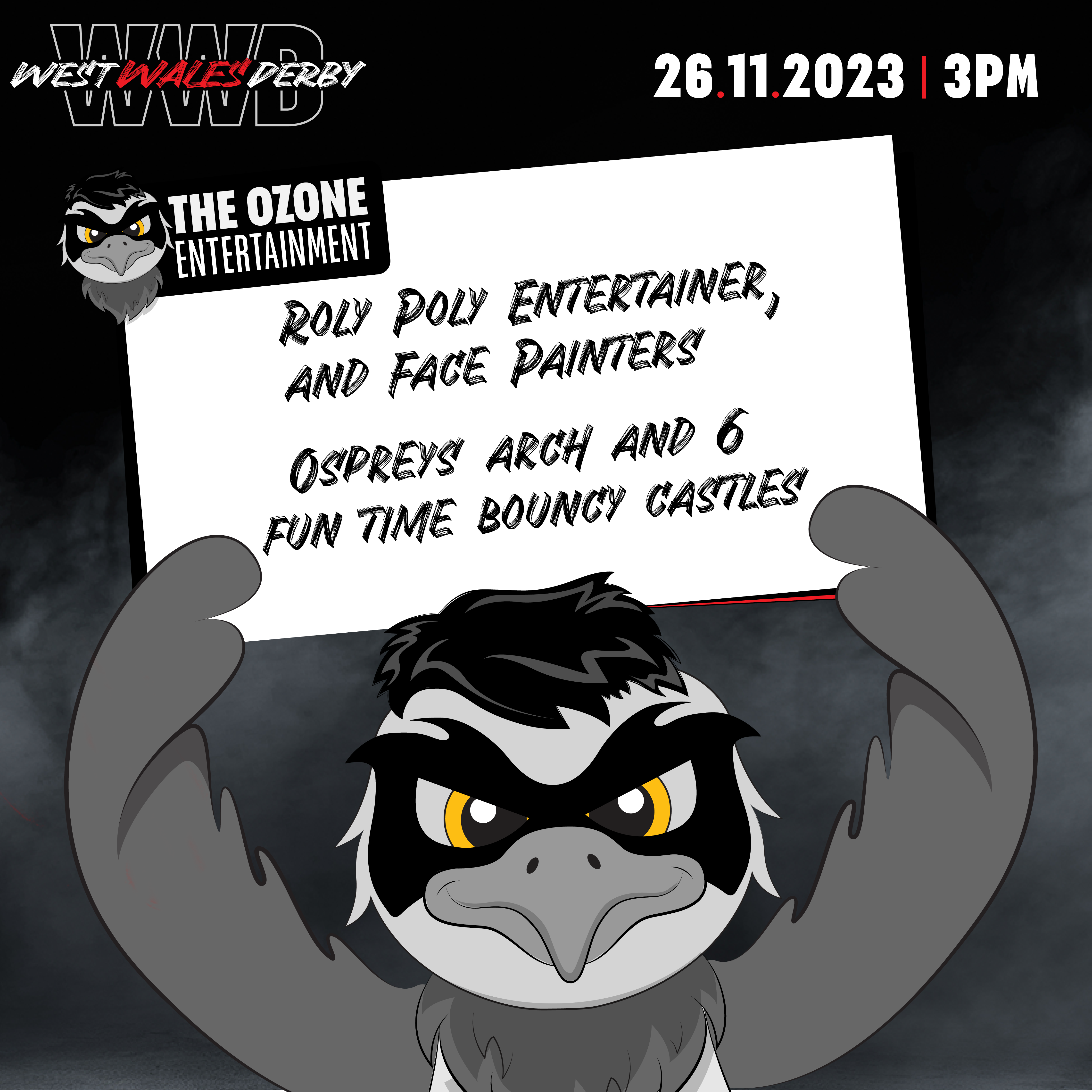 The Ozone
Calling all our mini Ospreys! Joins us in the Ozone, located underneath the East stand, to get the party started. With live entertainment and DJ, inflatables, and fun and games with Ospreys in the Community it's the place to be!
This week, James Kenny, Toby Fricker and Ethan Lewis will be signing autographs and joining in the fun from 13:30pm. Plus, keep your eyes peeled for Ozzy Osprey!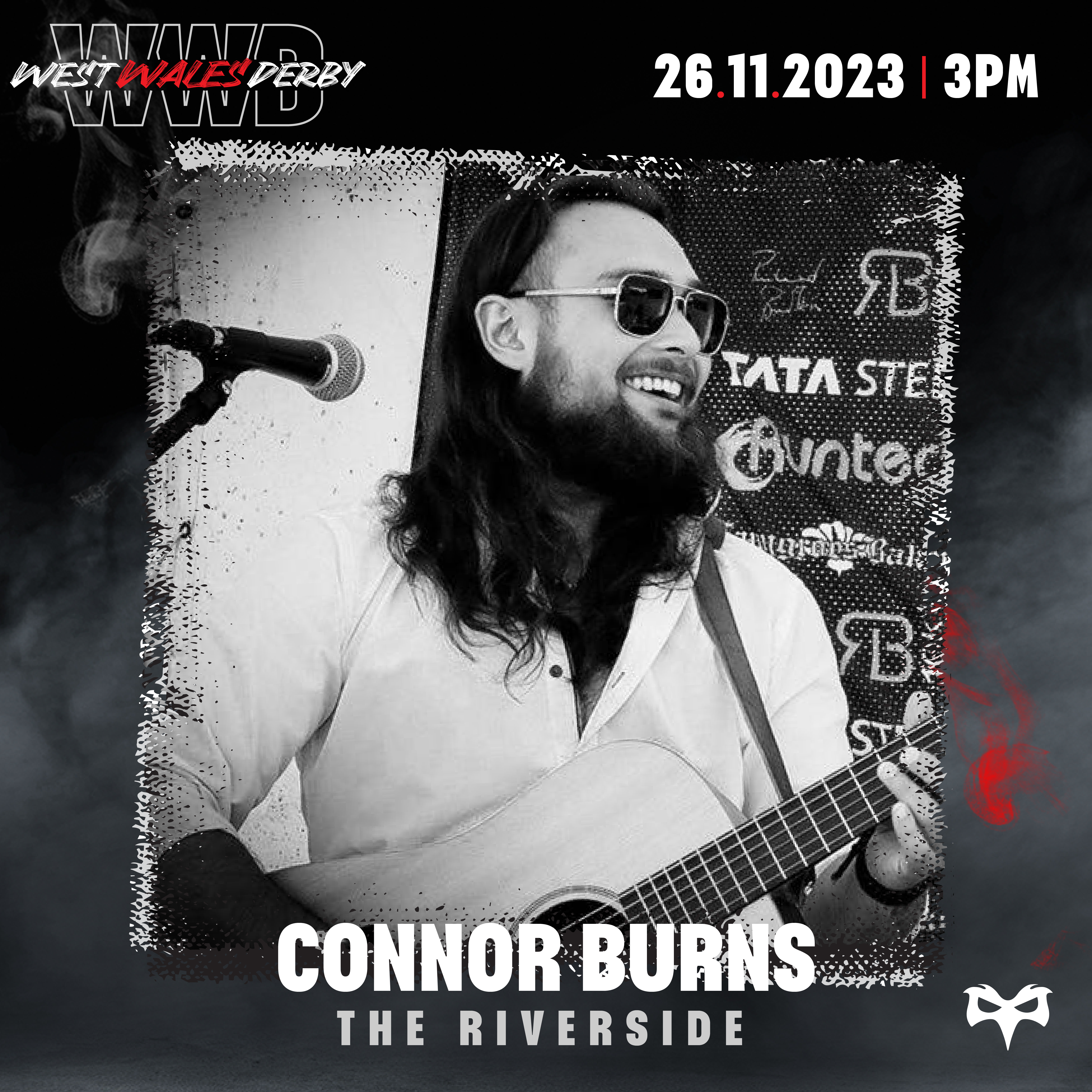 The Riverside
Join Ospreys Supporters club in the Riverside bar, located under the East stand - walk post the Ozone and around the corner along the outside of the stadium, and you'll find the entrance! Open pre and post-match, you'll get as warm welcome as you join your fellow Ospreys fans for a drink and catch-up on all your favourite players. 

The OSC will provide plenty of fun and games and you'll be treated to a post-match player interview with our new signings from the Cheetahs, Daniel Kasende, Marnus van der Merwe and Rewan Kruger.
Plus, there'll post-match entertainment from singer Connor Burns.
The Club Shop
Get all your Ospreys x Macron gear at the Swansea.com club shop and show you Ospreys pride. Can't wait? Shop online now here!
This week, Alex Cuthbert and James Ratti will be signing autographs and taking photos in the club shop from 13:45pm.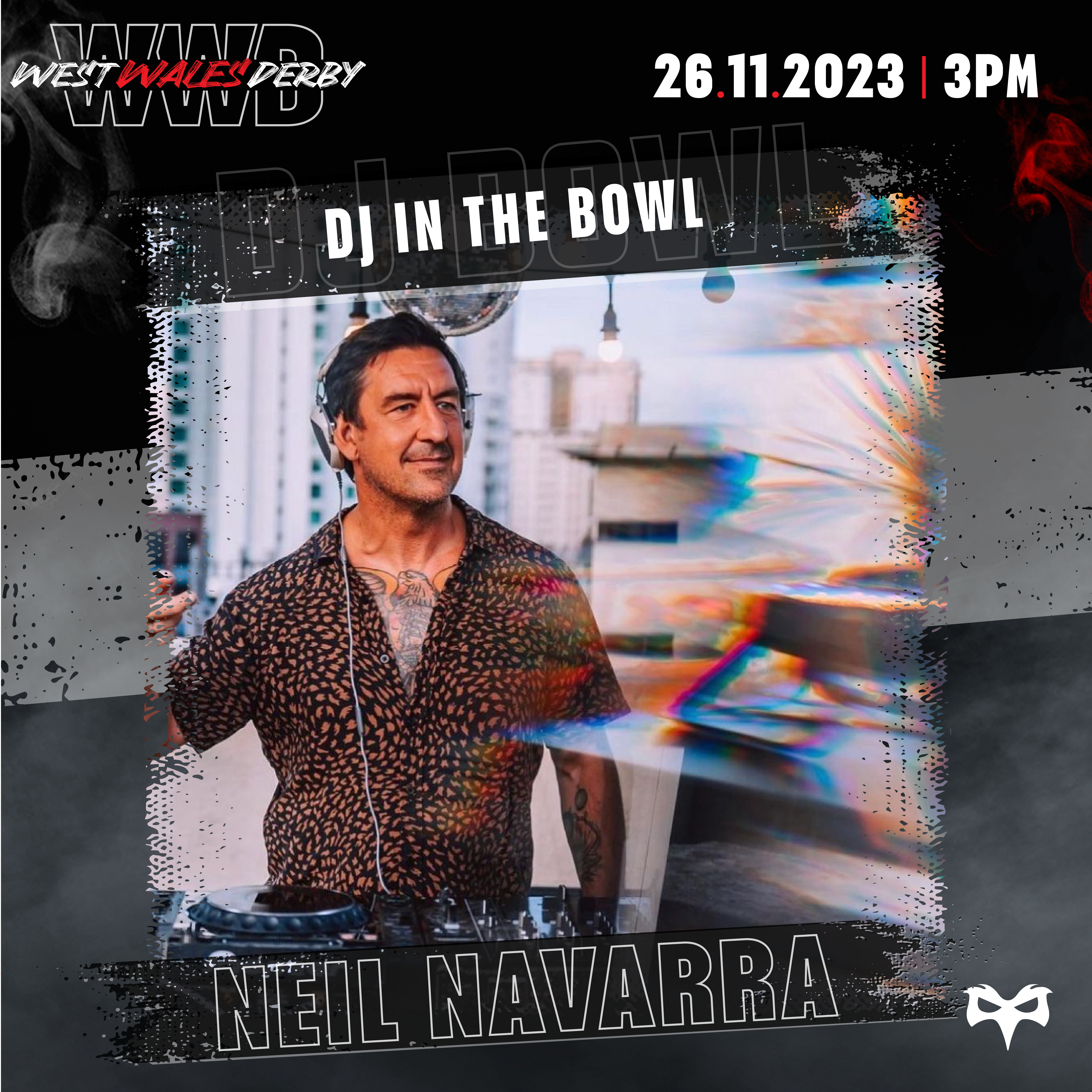 KICK OFF – 15:00pm
Make sure you're your seat nice and early to enjoy warm up from our in bowl DJ, Neil Navarra. Plus, there'll be some special prizes for lucky members of the crowd 👀
The first whistle will blow and Ospreys will go head-to-head with the Scarlets. Time to make some noise and wave your flags for our boys in black. 
We can't wait to see you at the game!
Want to be the first to hear our news? Sign up to our newsletter