Ospreys Supporters Club: Ospreys v Zebre
Hoffai Clwb Cefnogwyr y Gweilch estyn croeso cynnes iawn i chwaraewyr, swyddogion a chefnogwyr Zebre heno. Mwynhewch y gêm!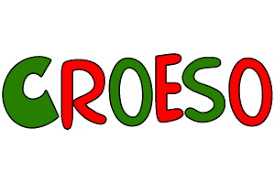 The Ospreys Supporters Club would like to extend a warm welcome to the Zebre players, officials and supporters today. Enjoy the match!
It was a successful Christmas and New Year period for the team, with victories over the Blues and Dragons on the road and a close loss against the Scarlets, in a "home fixture" down in Llanelli! Tonight, we hope to extend our run in the league, as we press for, "Champions Cup," rugby next season.
Roedd hi'n gyfnod llwyddiannus dros y Nadolidg a Bwlyddyn Newydd yn y gyngair, gyda fuddugolaeth dros Gleision Caerdydd a'r Dreigiau a gêm agos iawn yn erbyn y Scarlets!
Heno, rydyn ni'n chwilio am fuddugoliaeth arall, er mwyn sicarhau lle yng, "Nghwpan y Bencampwyr," y tymor nesa.
New OSC Sponsors/ Noddwyr Newydd CCG!
We are delighted to announce that we have, not one but two new sponsors! Here is a brief introduction to both of our sponsors.
Croeso cynnes iawn i Glwb Cefnogwyr y Gweilch.
A very warm welcome to the Ospreys Supporters Club.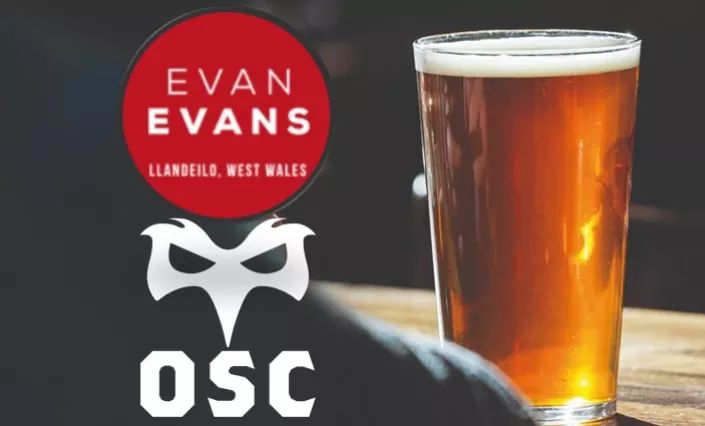 Evans Brewery, Llandeilo, have kindly agreed to sponsor the OSC. We are excited about forming this new partnership! Purveyors of fine beer, the company are eager to provide offers for OSC members and we look forward to sharing these with you, in the very near future. Cheers!
Rydyn wrth ein bodd yn croesawu ein noddwyr newydd, Bragdy Evans, Llandeilo. Cy hoeddwn manylion cynnigion yn y dyfodol agos. Iechyd da!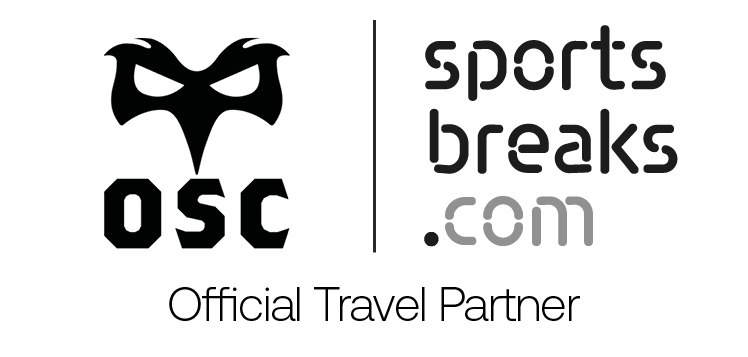 Our joint sponsors, sportsbreaks.com are delighted to offer packages for the forthcoming competition.
Join Sportsbreaks.com at the biggest competition in the Rugby Union Calendar and see Wales take on some of Rugby's biggest names at the Rugby World Cup 2023 in France.
Sportsbreaks.com will be offering fans multiple options to attend all major matches in what is sure to be a bucket list tournament, including the quarter, semi-finals and the final itself.
Match break packages, inclusive of accommodation and match tickets will be made available with a low deposit in spring 2021, giving you plenty of time to plan your perfect Rugby
World Cup experience.
Register now and gain 48 hour early access to Sportsbreaks.com match break packages once they're on sale in Spring 2021.
https://www.sportsbreaks.com/Rugby/Rugby-World-Cup-2023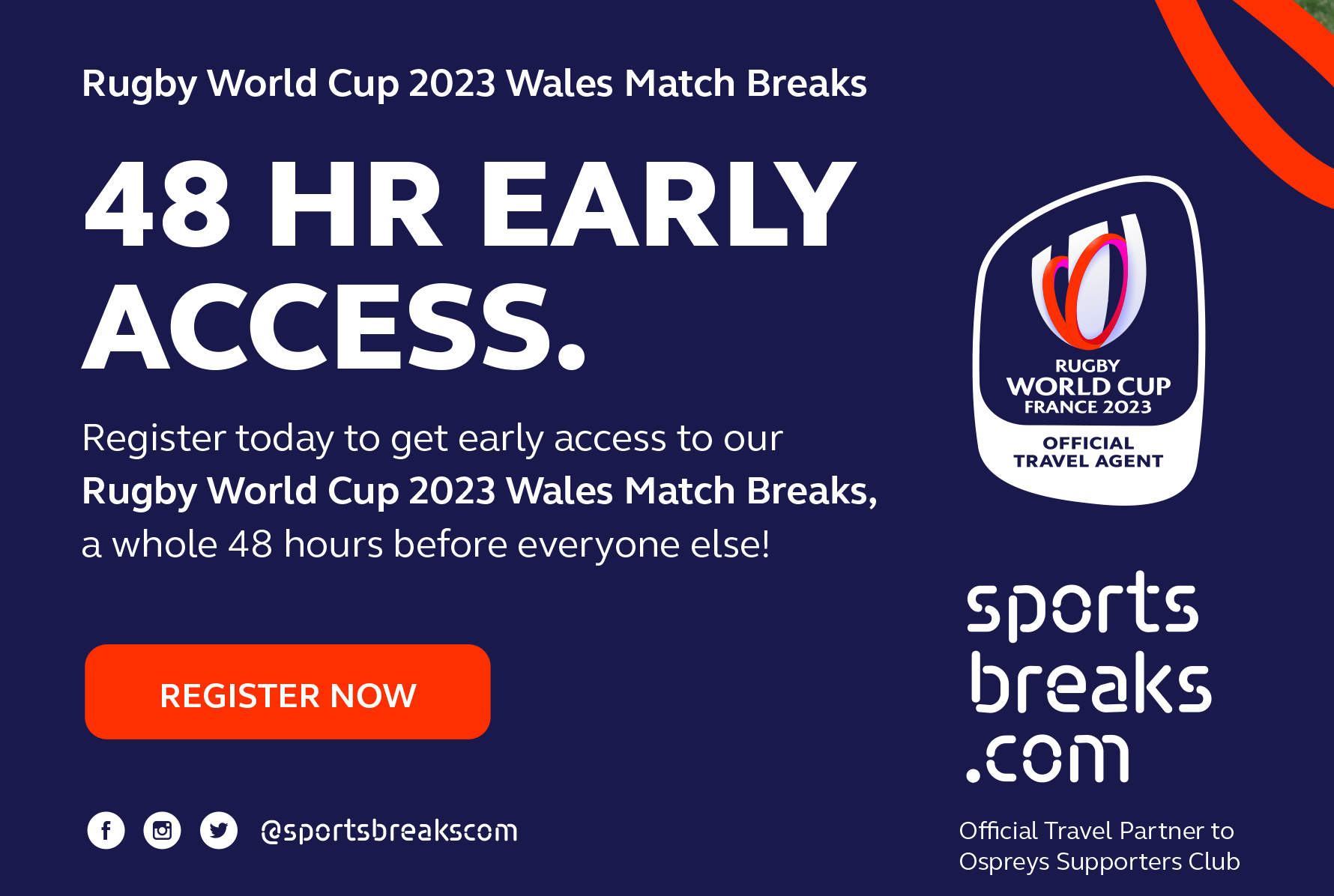 Seren yn y Dyfodol / Future Star
Pleser yw cyflwyno dau seren heddiw! Brodydd Siôn ac Evan Davies dod o Dondu ac yn
chwarae dros eu tîm lleol! Pob lwyddiant yn y dyfodol Siôn ac Evan!
Tonight it is a pleasure to introduce not one, but two future stars! Brothers Siôn and Evan Davies come from Tondu and play for their local club!
I will hand over to the boys' ever so proud parents Paul and Rebecca, themselves enthusiastic Ospreys supporters, for a quick bio!
"This is Siôn from Tondu . He plays for the Tondu Under 14 team, at outside centre.
When he is not playing rugby, he enjoys training and fitness, or engaging in PS4 gaming!
He is also a great fried Chicken fan!"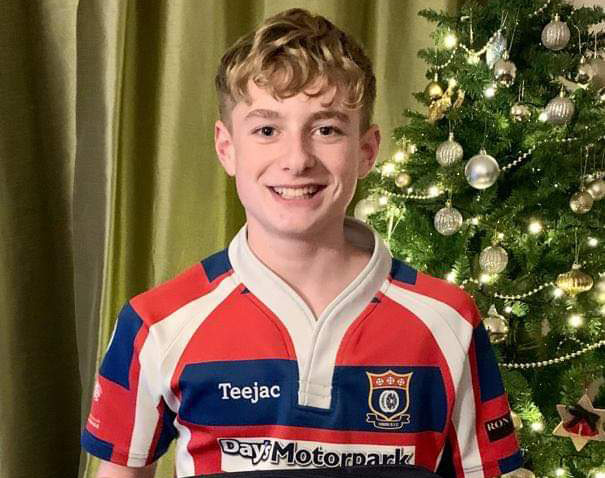 "Our younger son is Evan Davies, he plays in the second row for for Tondu Under 13 Team. When he is not playing rugby, Evan enjoys riding his mountain bike, Xbox gaming and Pizza!"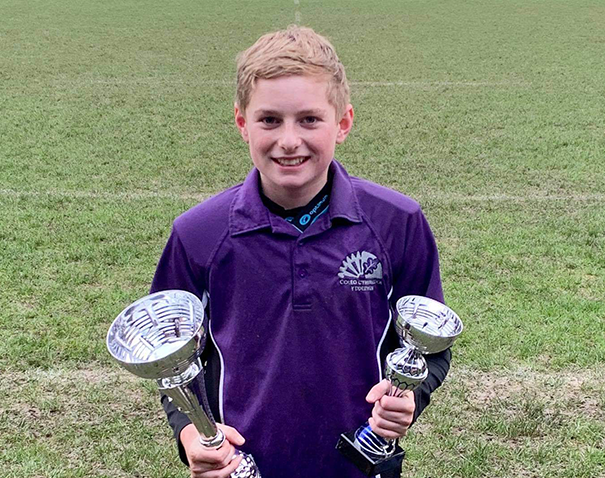 If you have a budding future star, please send a short bio and jpeg image to: keitho@ospreyssupportersclub.com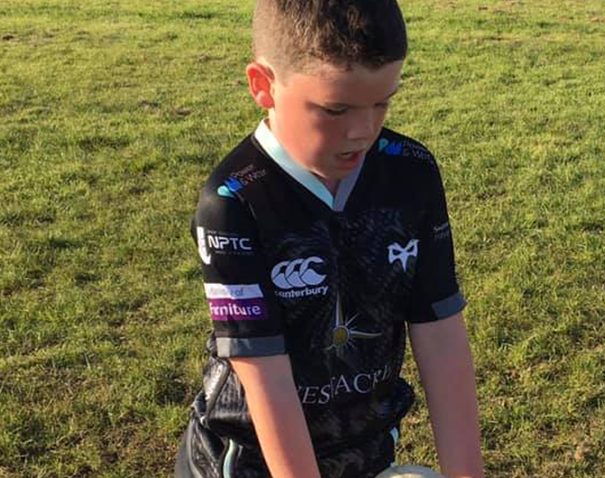 Bathod CCG/ OSC Pin Badges
We are expecting to take delivery of this season's OSC badges, in the near future. This year is, as I am sure that you are aware the 10th anniversary of the founding of the Supporters Club, so I am sure that many of the supporters will want to add this to their collection! We will inform you of our plans for distribution in the near future!
In the meantime, here is a little preview for you!
Yn Dweud Ffarewel i Gefnogwr Mawr/ Saying Goodbye to a Great Supporter
Roedd mor drist clywed am farwolaeth Hywel Francis yr wythnos hon. Cefnogwr ffyddlon
oedd cyn aelod seneddol Aberafan , Hywel Francis! Hefyd, roedd Hywel yn gefnogol iawn
o'i glwb lleol, sef Aberdulais! Ar ôl y gêm byddai Hywel yn joio cwrw gyda a'i fab
Dafydd a ffrind neu dau!
Ar rhan ein cefnogwyr, hoffwn i estyn ein cydymdeiladau at ei deulu, ar eu colled nhw!
It was so sad to her of the premature passing of Hywel Francis this week!
The former Aberafan MP was a loyal supporter of the Ospreys, as he was to his local club Seven Sisters! After each game, Hywel could be found in the Riverside, enjoying a beer, with
his son Dafydd and a friend or two.
For me personally, the most enduring quality of this totally unassuming man, was that he always had time, a friendly smile and a nice word for everyone! Surely, the ability to make everyone feel welcome and important, is a laudable quality and Hywel possessed this in abundance! It was not Dr.Hywel Francis, academic and former MP, that people encountered at the rugby, but rather Hywel, the passionate Ospreys and Seven Sisters supporter and family man! We shall miss you greatly in our ranks Hywel.
On behalf of all Ospreys supporters, I would like to extend our heart felt sympathy and condolences, on the occasion of your sad loss!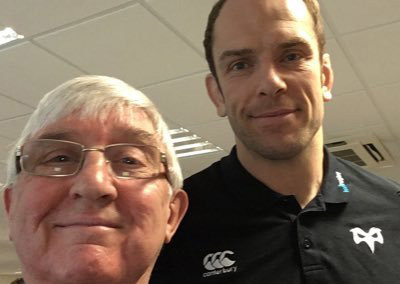 DEWCH `MLAEN Y GWEILCH! / COME ON OSPREYS!!
Enjoy the game/ mwynhewch y gêm heddiw!
Keith Collins. Ysgrifenydd CCG.
OSC Secretary
OSC