It's always an important date in the schedule but yesterday's Ospreys v Cardiff Blues game carried extra significance, marking a large step in the move to understand more about concussion in the game
Concussion has been a hot topic in rugby for some time now and the Ospreys have been working with Sports and Wellbeing Analytics (SWA), and Swansea University, in the development of their PROTECHT system for the last two years, and actively using the system in competitive games since October.

Saturday's game, however, was the first time that players on two opposing teams have worn the cutting edge technology in a competitive fixture.
 "The main driver for us here is player welfare," said Roger Blyth, who is an investor in the technology.
"Given our background we see this as an integral part of where the game is going. The more we can do to get more informed data to make more informed decisions about training loads, games etc., and each individual player's welfare the better.
"The key to this is that it provides actual data, not speculation which shows that an impact was real. It's up to the administrators to demonstrate they are making a genuine effort to make their sport safer. If you want to grow the sport you've got to be seen to care and make it as safe as possible."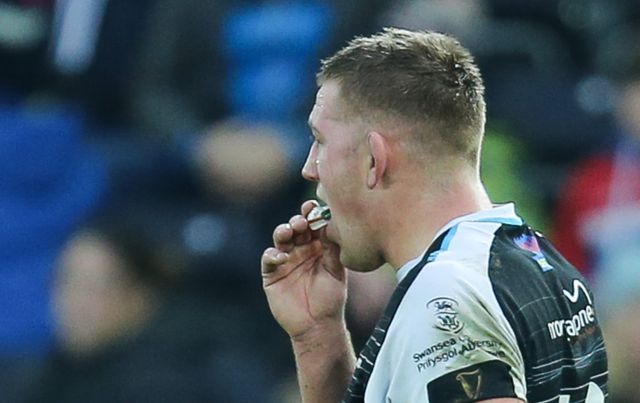 Lloyd Ashley and gumshield in game 
The PROTECHT system uses technology that fits within the player's gumshields, transmitting head impact data to the side-line which is monitored in real time. Many head impacts can go unnoticed and this technology ensures that there is objective and active surveillance supporting the team's medical staff in their assessment of the players.
Researchers at Swansea University have worked with SWA in developing the technology and the data being produced is key to informing training methods and matchday loads.
"The information will hopefully give the whole management team better information on each individual player around how they plan their training weeks," said Ospreys Managing Director Andrew Millward.
"If the players are being managed in a better fashion, with a long-term view, that can only be good news for them and for us. The benefit of this system is it provides real time data, assessing impacts that may otherwise have escaped people's attention, enabling the medical teams to react and manage accordingly, helping to create a safer environment.
"It's inevitable that change is going to come and it's important we're part of the solution. We shouldn't shy away from the challenge. If things need to change [because of this] then they're going to change."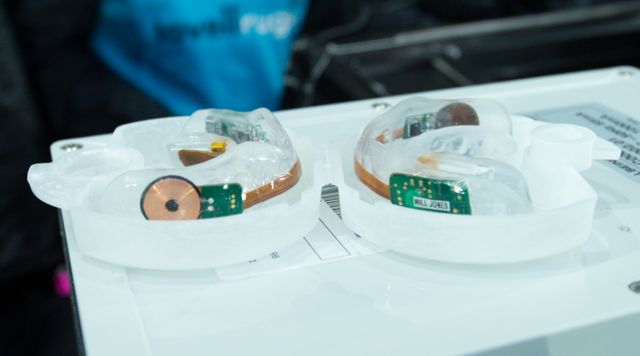 A close-up of the gumshields  
Chris Turner, CEO of SWA who have developed the PROTECHT system, said:
"It is great for us to see the serious intent being shown here to use technology to make a positive change to this critical aspect of player welfare given the focus on this issue in the game right now. We are delighted to be working with both teams, the WRU, the Guinness PRO 14 and World Rugby to make this possible. I am sure they will no doubt be keeping a keen eye on the results from Saturday for reasons other than the score."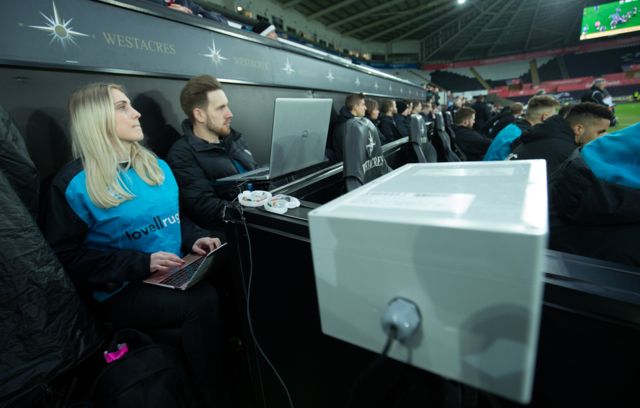 In game, real-time monitoring