Eleven years on from his regional debut, Alun Wyn Jones will make his 200th Ospreys appearance this weekend and he says it's "crazy" to consider how much he has packed in to his career since then.
Skipper will make his 200th regional appearance on Friday when Ospreys face Leinster, 11 years after his 

competitive debut, against the same opposition, at the Liberty Stadium in September 2005

With 19 tries, Alun Wyn is the second highest scoring forward in Ospreys' history and has scored more tries than any other forward in the current squad

Has also won 104 caps for Wales and a further six for the Lions
The skipper joins Jeff Hassler, in celebrating a key landmark when the Ospreys face Leinster on Friday night and, in typical fashion, he was quick to ensure the Canadian winger enjoys equal billing.
"It's not just about me on Friday, let's not forget it's also Jeff's 50th as well, which is a good milestone for him in a short period of time" said Jones.
"Hopefully we can cap it off with a good team performance. The boys have started the season well and if we can carry that on in a similar vein this weekend then great."
Jones featured for the Ospreys as a 19-year old in the first ever game at the Liberty Stadium, scoring a try in a pre-season fixture against Wasps in August 2005, but it was the following weekend when he made his full debut in a Magners League clash with Leinster at the Liberty Stadium.
Since then, he's packed in 199 games for his home region, 104 caps for Wales, a further six for the Lions, and a whole load of memories.
"It's crazy, because it genuinely feels like yesterday" the skipper said when asked to reflect on his time in an Ospreys shirt.
"I've grown up here and when people say things like that to me, maybe I'm getting sentimental about things but, when I was a teenager, I never thought I'd ever be a professional rugby player, let alone do some of the things I have, had the opportunities I have and, hopefully, will continue to have.
"To look forward to this weekend has taken me back a bit, without wanting to sound like an old man, to where I was that day, and that season. It's been a good time and, hopefully, it'll continue to be so."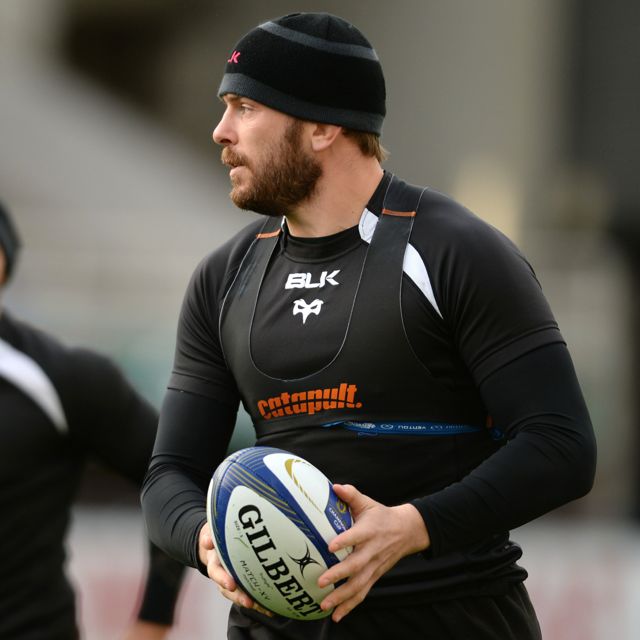 When asked to consider his favourite Ospreys memories, rather than silverware, of which there has been more than its fair share, he opted to point to the players he has been fortunate to share a dressing room with and learn from over the years.
"I'm grateful for the opportunity I've had here, and for the doors it's opened for me in terms of an international career" he said.
"I think, as a younger player, I was very fortunate to be in an environment where there were so many quality players. You see so many players having to move away from home to play with great players and to learn from experience, but when you look at the Ospreys and see some of the greats who have been part of our history.
"You can be quick to forget some of the quality that has been drawn here over the years, for whatever reason. Not just the Jerry Collins, Justin Marshall's of the world, but as importantly the Welsh talent that has been made here, or brought here.
"I'm very fortunate that as one of the very first players from the first academy system, I was able to come into this environment and was a little bit in awe of some of these people. It was an opportunity to learn from the very best and hopefully I didn't waste it.
"Now, here I am 11 years on and if I'm able to help players now like they helped me back then, then I think I can be happy."
TAKE A LOOK AT ALUN WYN'S OSPREYS CAREER IN PICTURES 
As he hits the impressive 200 game landmark, Jones is quick to stress that there is plenty more in the tank yet.
"There's a few years yet before I get too old" he laughed.
"If you do the maths it's something like 30 games a year give or take a few either way. I always wanted to play rugby and that's still the same today. It's probably my own fault that I've played so many games in truth, as I can be my own worst enemy at times and it's possibly caused me trouble on occasions, playing when I shouldn't.
"Saying that, I've always been aware that even the longest career is still pretty short in a lifetime so I've always wanted to make the most of it. I think I've done that. I'm happy where I am, and the opportunity to sign an NDC will, hopefully, allow me to keep going for longer.
"I've had a good period of rest now off the back of a pretty difficult season post-World Cup, and I'm looking forward. I've been pretty diligent over the years to keep me in as fine health as I can be so hopefully I can keep going for a while."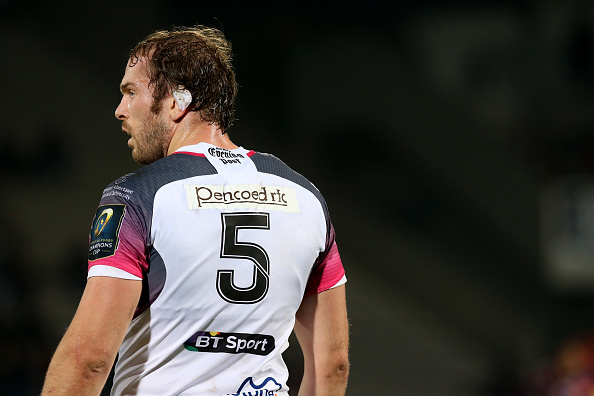 In his typically humble manner, Jones also had a word of thanks for those who turn up week in, week out, to support the Ospreys cause from the stands:
"I'm conscious that it can sound a bit like tokenism and I don't want it to sound like that, but there's an enormous amount of gratitude due to the hard core supporters here that we probably don't show often enough.
"It does mean a lot to me, to all of us, and when you get to a milestone like this, looking back, it allows you to appreciate things all the more and it's important that supporters understand what they mean to us.
"Likewise, I have to say a big thank you to my family who have been there for me since day one. Without them, and their support, I wouldn't have been able to achieve anything that I have in my career and I'll always be grateful."