Volunteering
​ ​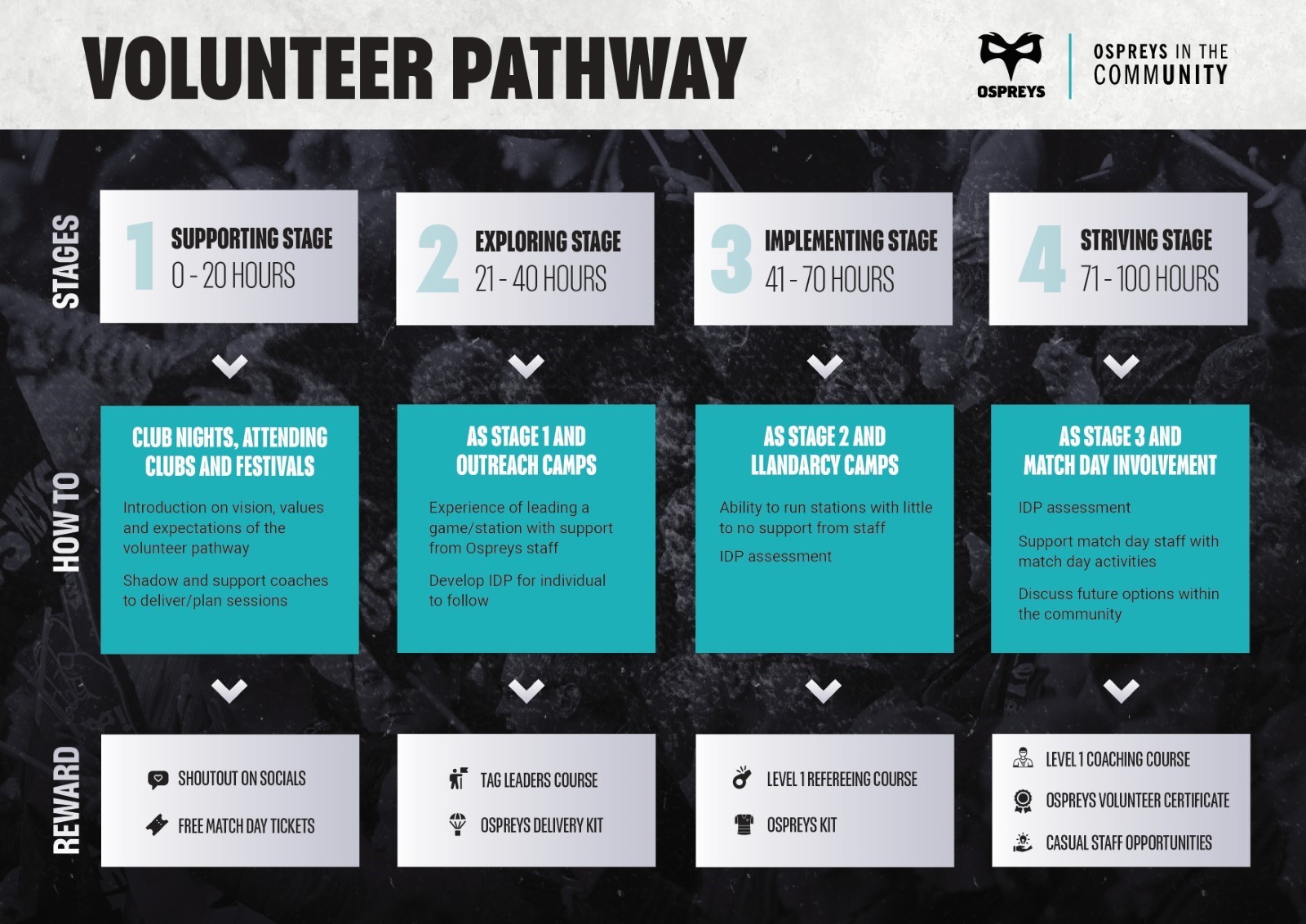 With four stages, volunteering with OitC can be hugely rewarding, allowing you to receive qualifications such as a Level 1 in refereeing and coaching.
On top of that, you'll also receive rewards such as free tickets, shoutouts on socials, a tag leaders course, Ospreys delivery kit, Ospreys kit, a volunteering certificate and casual staff opportunities!
To get involved by volunteering, get in touch.