Four members of the Ospreys U18s squad that claimed the WRU Regional Age Grade title last month have been rewarded with development contracts.
The quartet are all current members of the Wales U18 squad and featured in Sunday's 46-34 loss to France in Lyon.
18-year olds Callum Carson (Gowerton RFC/Bishopston Comprehensive/ Gower College Swansea), Will Griffiths (Gowerton RFC/Gowerton Comprehensive) and Dylan Moss (Beaconsfield RFC/Wellington College) and 17-year old Cai Evans (Cowbridge RFC/Cowbridge Comprehensive) are the teenagers who will report for pre-season training at Llandarcy in the summer aiming to make the step up from age-grade rugby and become fully fledged Ospreys.
They were part of a successful Eyasses squad that clinched the title in February, defeating the Dragons 16-10 in the final at Sardis Road having finished their regular season campaign unbeaten. 
Elite Development Manager, Dan Griffiths, offered the four teenagers congratulations on earning their development contracts while reminding them of the hard work that lies ahead as they look to forge careers in the professional game.
"It's always pleasing to see boys develop through the pathway, and it's important we recognise and celebrate this achievement." said Griffiths.
"The players have put in a huge amount of effort to enable them to secure a development contract, it's a reward for them and their families for the sacrifices they've made. It's also important to recognise the contribution the community clubs and school coaches play in developing these young rugby players.
"They will already have an understanding of our environment, that it is the best place in Wales for someone to learn their rugby trade, but they know that they are going to have to go up several levels when they join the B Group for pre-season this summer.
"Each one of them has huge potential, and we can help them achieve that potential over the coming seasons if they continue to put in the hard work and commitment required to be an Osprey.
"As a business we now invest over £1million a year into our development pathway, a significant investment that is needed to ensure we remain at the forefront of the game. We continue to lead the way in terms of international contribution, with players representing the national side at all levels, and that in itself creates further opportunities for the tier of talent just below that. We wish these boys the very best of luck in their career with the region."
Callum Carson (Centre)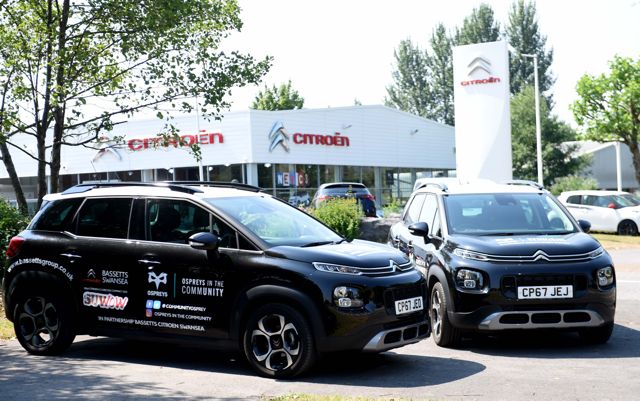 With excellent footwork and the ability to offload, Callum is developing into an exciting midfield threat. Defensively strong, Callum also enjoys the defensive side of the game with big collisions and crucial turnovers. Having shown a real resilience, working hard to improve following previous disappointments, he has come back a more consistent, rounded player. The challenge for him now is to take this into a senior environment and continue this progress.
Cai Evans (Outside Half)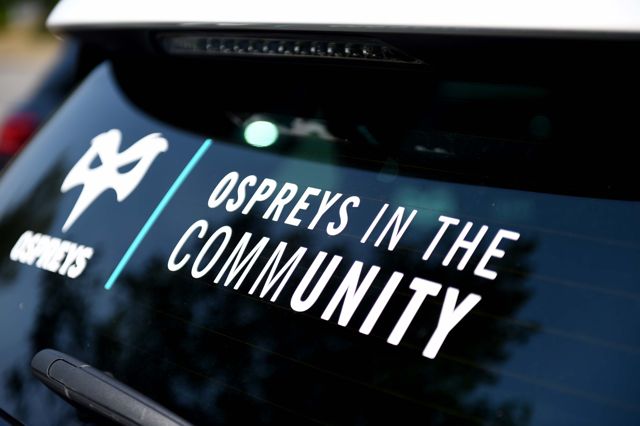 Cai has made significant strides since joining the Ospreys. An intelligent, mature character, he has combined an eagerness to learn and improve with the fundamental skills of a good outside half. An accurate passing and long kicking game have been a strong feature in Cai successfully navigating the Ospreys U18s to success this season.
Will Griffiths (Lock)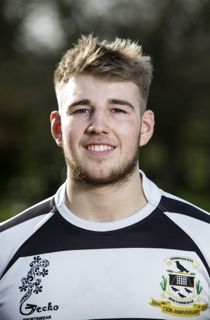 A natural footballer, Will combines an excellent skill set and game awareness with the ability to work and graft as a tight five forward. With his ability to learn and improve, Will has set an example for others to follow, and developed into a strong leader, skippering the Eyasses and, at the weekend, Wales U18. 
Dylan Moss (Full Back)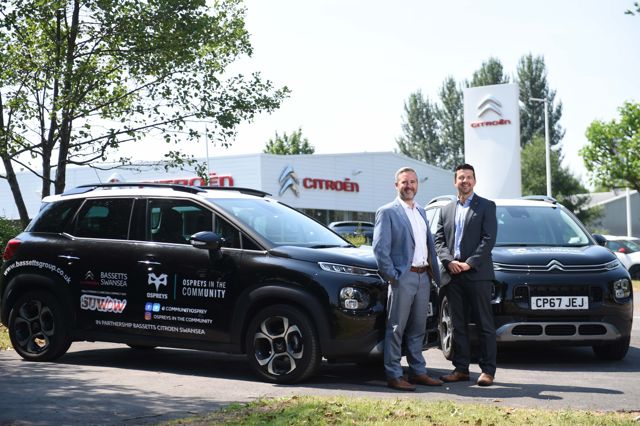 Dylan is a dynamic athlete and an elusive powerful attacker. His physical attributes combined with his speed and footwork make him a potent threat in the wider channels, and someone who knows his way to the line. Having come to the region through the WRU Exiles programme, Dylan will be looking to continue his rugby education with the Ospreys next season, after a successful spell in Wellington College.