Back in full training and looking forward to the new season, Justin Tipuric says that the Ospreys have to "rise to the challenge" as they look to enjoy a more profitable time in 2016/17.
The open side missed the final two months of the season with concussion but, now recovered and playing a full part in pre-season training, he has declared himself fit and raring to go.
"It's good to be back in training, back in and around the place" said Tipuric.
"I'm feeling healthy and enjoying pre-season as best as it's possible to.
"I was well looked after, with excellent support from both the Ospreys and the Union medical teams. My welfare was put first, in front of everything else, and that's important. I'm extremely grateful to everybody for that.
"It wasn't the nicest of injuries shall we say. It was a pretty difficult time for me, sitting in the house unable to do anything for about five weeks. I'm not a good patient at the best of times. It's nice to be able to get out and do stuff again instead of sitting, staring at walls.
"It's been a good few weeks in fairness. It's been hard work as you expect in pre-season but there's definitely a good energy about the place. Last season was disappointing by our standards and everybody wants to make sure we aren't in that place again this year."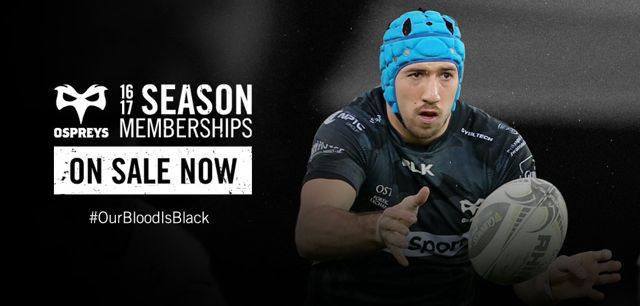 More used to spending the summer on international duty, Tipuric finds himself one of the old heads at Llandarcy Academy of Sport this time around, a position he says he's enjoying.
"Yes, definitely, it's maybe not what I've been used to" continued Tipuric.
"It's a bit strange being one of the old men with so many youngsters around. There's not so many old heads here at the moment so it is a bit different but it's good. I'm enjoying myself, concentrating on getting back up to speed and getting to know some of the youngsters, finding out what they can do. To be honest with you, I've been impressed."
Looking ahead to the new season, Tipuric insists that there is every reason to be positive about the region's prospects:
"We all know that last season was disappointing and it wasn't the kind of year we are used to at the Ospreys but you can't dwell on it. It's important we review and learn from the experience but equally important that when you report back for pre-season you put it behind you and focus on what you are going to do in the coming months, not what you did or didn't do last time.
"We've got to come back stronger and better than before, that's the challenge for everybody. There are no distractions this season, it's all about what we do as a group, with so many young players really kicking on over the last year.
"The Challenge Cup will be something different for players and supporters, coming up against new teams and new experiences, while we all know that the final PRO12 table wasn't what we expect so we have to climb that table.
"Rising to a challenge and competing with the best is what being an Osprey is about and we've got to show that character this season."
Existing season members are reminded that the earlybird deadline for renewals is this Saturday, so they need to act swiftly to secure their 2016/17 membership at the best price.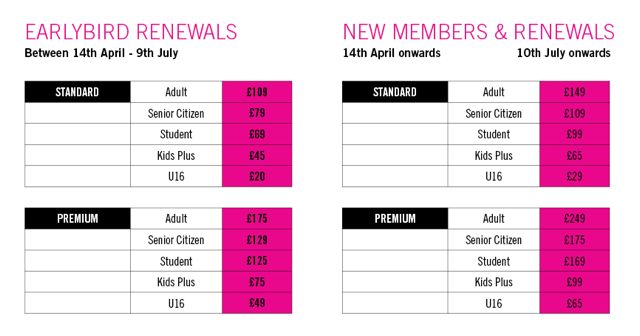 To renew, or to sign up for a new membership (adult prices from £149) please click here now…