The new-look O-Zone will open for business this Saturday with a new range of hi-tech interactive attractions that will allow you to test your skills and reaction speeds.
Opening at 12.30pm, two hours before kick-off in our first PRO12 game of the new season against Munster, the O-Zone has undergone a complete revamp over the summer, making it bigger, brighter and more fun than ever this season.
As well as welcoming families under one roof, the O-Zone in the South Stand is home to an array of fun and interactive games that allow our younger fans to put their skills to the test on match days, including a virtual rugby game, rugby contests on the Xbox One or Playstation 4 and our exclusive Players Challenge.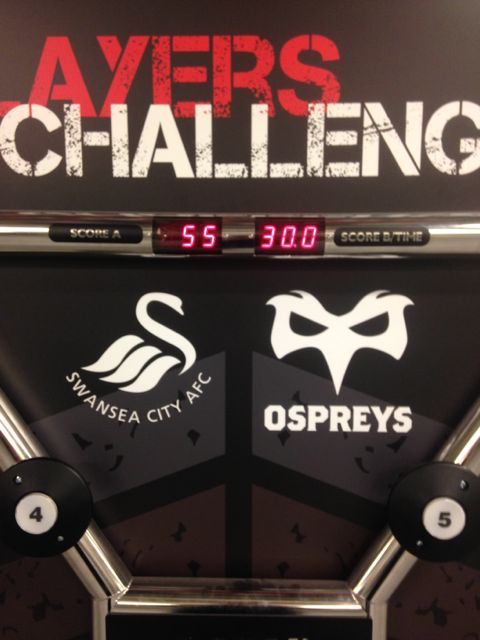 The Players Challenge tests your reaction and co-ordination - both vital skills for a rugby player to possess.
Sam Davies, Brendon Leonard and Kristian Phillips have already tried out the games in the O-Zone – take a look at this video here to see how they got on.
With prizes donated by the LC and Frankie and Benny's it's the best place for any young supporter to enjoy all the pre-match atmosphere.