Steve Tandy has praised the resilience and character of his young Ospreys, but was left ruing costly errors that consigned the region to defeat against a vastly experience Leinster side in Dublin.
"We have some real talent coming through our ranks, everybody can see that, it's just about turning that promise into wins in the big games." 

says Tandy

Head Coach felt it was a game the Ospreys could have won with a bit more patience but he refuses to be downbeat

"As disappointed as I am that we are only taking a losing bonus point away, I am genuinely excited about where we are going in the future."

Scarlets are the visitors to the Liberty Stadium for the Ospreys next fixture, on Saturday 26th March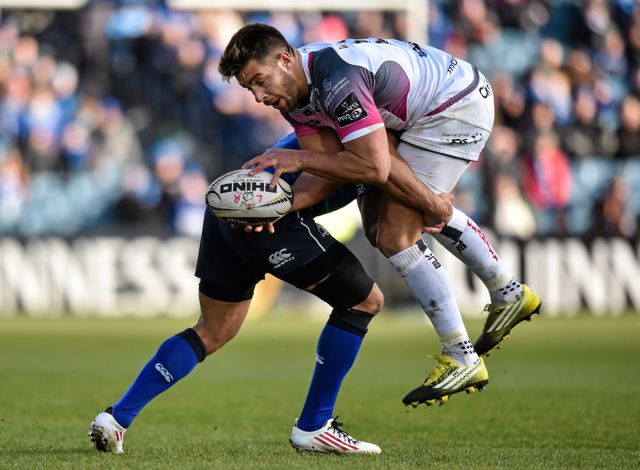 Not for the first time this season the Ospreys headed down the tunnel at the interval on the wrong end of a lopsided scoreboard, trailing by 13 points on this occasion.
A spirited second half showing saw the team three behind and pressing for the win at the end, only to be denied and forced to settle for a losing bonus point.
Reflecting on the match, and the performance, it was clearly a case of mixed emotions for Tandy. 
"It's a game we could have won but Leinster probably deserved the victory in the end" was his verdict.
"We had a few opportunities at the end of each half that we couldn't take, where some of our inexperience told.
"There's a hell of a lot of pride in the team once again though. We have some real talent coming through our ranks, everybody can see that, it's just about turning that promise into wins in the big games."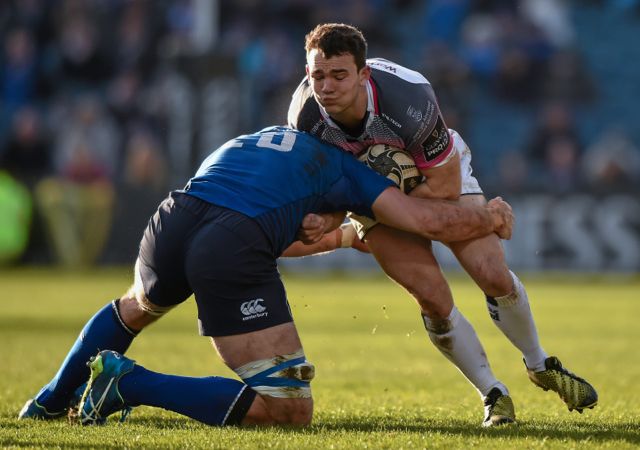 Playing into the Dublin wind in the opening 40 the Ospreys took an early lead but, after dominating the early exchanges allowed Leinster to keep the scoreboard moving. Despite the half-time deficit, Tandy said he had been far from despondent heading back into the changing room.
"I was reasonably pleased at half-time to be honest" he said.
"Conditions were difficult for us, playing into a very strong wind but I thought we managed that for 20 minutes or whatever, we were in pretty good shape. We gave away a pretty cheap try and after that they started to squeeze us, built a score and started to open up a gap but I felt we were always in it if we played our game.
"We missed a couple of opportunities on half-time that could have set us up nicely, but we had people like Rhys Webb, Sam Davies and Dan Evans who were able to put us in good positions in the second half. I felt Leinster were tiring, we started to create chances, were breaking the gain line. Ultimately it was down to a couple of attempted offloads, a couple of errors, and the chances were gone. That comes down to experience and learning to manage the game.
"We bombed a couple of seven pointers. At points of the game we built momentum, showed some real skill, but with a young group comes learning and maybe they need to understand when to offload and when to recycle.
"It was a pretty brave performance. It's a very young group with an average age of just 24 and being 16-3 down at the RDS, against a very experienced Leinster team, it would have been very easy for them to throw the towel in.
"They were dropping like flies out there throughout the match but to dig in and come back like they did in the face of everything shows the strength of character we have in the group and the belief in what we are trying to do.
"Looking back at the last two weekends we've come to Ireland for back to back games against the top two and it's been a mixed bag. We've played some decent rugby at times, but there's plenty of learning from the games as well.
"We could have taken five points against Connacht last week but ended up with nothing despite a huge effort. Ultimately though it's disappointing that we are coming away with only one point from the last two games, top two or not."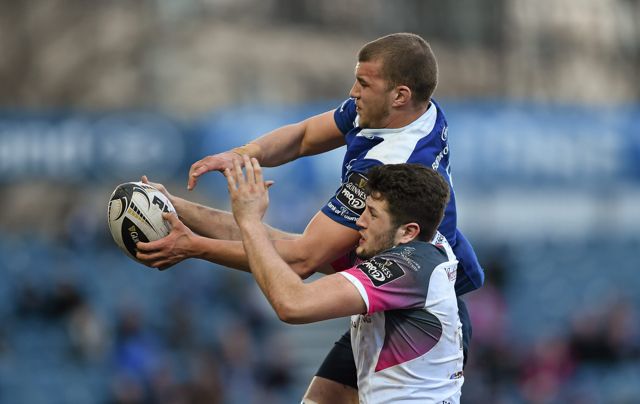 Tandy was quick to emphasise the gap in experience between the two teams on Saturday, pointing to what he says will be a bright future for the Ospreys. He added:
"We looked at the experience on the Leinster team sheet when it came through on Friday and it was pretty daunting to be honest, you've got so many Ireland boys involved, 10 players with 100 or more games for the club, so much experience across the park. We knew it was going to be a difficult afternoon and given the inexperience in our team, coming here missing 17 boys, I don't suppose many people gave us much of a chance.
"You look at our boys, we are young but we've shown coming to Ireland three times in the window that we enjoy the challenge. There are boys gaining a bucketful of experience and showing that they aren't out of their depth. They can compete at this level.
"The future is bright for us. It's not exactly perfect for us at the moment, where we are in the league, but ultimately, for these guys to learn they have to come here and experience these things. That will only make them better and when you sprinkle in some experience that is missing at the moment you start to realise that we are starting to grow strength in depth that we haven't had for a few years.
"As disappointed as I am that we are only taking a losing bonus point away, I am genuinely excited about where we are going in the future."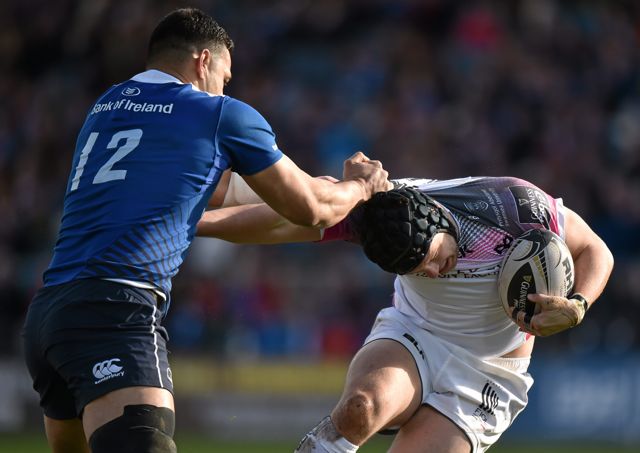 With just five games to go in the PRO12 season, the Scarlets up next at the Liberty Stadium in three weeks, the Ospreys sit four points off the Champions Cup places and Tandy says that it still has to be their target:
"I think we have to hold our hand up and say that it looks as though the top four is going to be too far for us. A lot of things would have to go our way for that to happen, with us winning all five games and picking up a few bonus points along the way.
"We've got a decent run-in though, we don't have to leave Wales again this season and, irrelevant of if its top four or top six we are playing for, we ultimately want to win games so it's important that we finish strongly and see where it takes us.
"It's extremely competitive, teams are going to knock each other over these next couple of months. We've just got to get our heads down for these last give games and see what we can do for this season.
"That starts with the Scarlets, a fixture that always carries so much meaning and that'll be more the case than ever this year. We've got to target that one and we're looking forward to getting back to the Liberty in front of our own fans."