Ospreys in the Community have confirmed details of a number of new one-day summer rugby camps across the region to go with the two three-day camps already confirmed for Llandarcy.
On Thursday August 4th, the community team will head up the Dulais Valley to Banwen RFC, who will host a one-day camp for 6-12 year olds between 8.30am-3.30pm. Then, on Tuesday 30th August, they are at Pencoed College for a similar one-day camp. The cost for both is £20 per child.
Meanwhile, Llandarcy Academy of Sport will host two Senior Camps on the mornings of Friday 5th August and Wednesday 31st August. Senior Camps for young rugby players between 13-17 years old give participants a real insight into what it takes to become a pro rugby player with their region as Ospreys in the Community coaches share the same techniques used by the senior regional counterparts.
The first of the Senior Camps focuses on 'Endurance and Recovery' with the second dealing with 'Speed and Power'. Again, the cost is £20 per person, with the camps running from 8.30am-12.30pm.
There are two three-day camps at the Ospreys training base in Llandarcy, July 26th-28th and August 25th-27th. Operating over three consecutive days, children can sign up for just one day, two days or all three, dependent on availability.
The cost per child is £30 a day or £70 for all three days.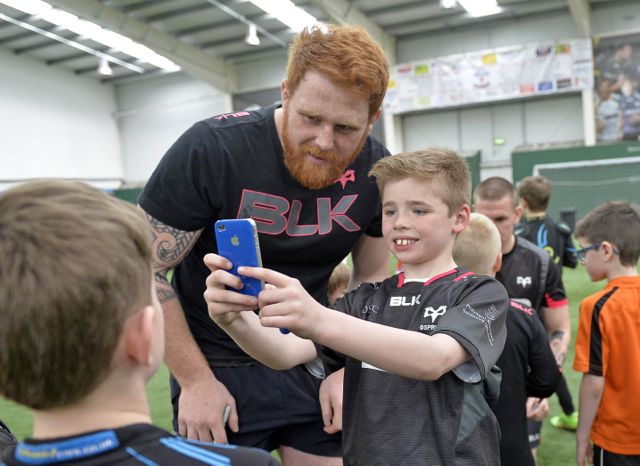 Open to boys and girls of all abilities within the age groups, Ospreys in the Community camps are run by fully qualified and DBS checked Ospreys coaches, who will focus on developing a child's rugby ability as well as their personal and social skills.
To book courses at the following venues, please call the appropriate number below:
Banwen RFC (Aug 4th) 01792 616500
Llandarcy Academy of Sport 01639 648680
Pencoed College 01792 616500
Please note that payment must be made in full at the time of booking to secure the place.