Tom Smith has accepted defeat in his ongoing fitness battle, confirming that he is to finally hang up his playing boots two years after suffering a serious knee ligament injury.
The 29-year back rower was injured in a PRO12 game against Edinburgh at the Liberty Stadium in September 2013 and underwent surgery on six separate occasions in the following 12 months.
Having taken his time to consider his options, Smith says that, eventually, it became a straightforward decision:
"Having missed a season with a long term groin injury, to then make it back fit, get into the team again and then pick up a serious knee just three games in, it's been a very difficult time. It's been a tough three years for me physically.
"I've worked hard over the last two years or so trying to get my fitness back to where it needs to be as a pro rugby player, and it's been a long road. After six operations in 12 months, and then a full 12 months or more of rehab, it's clear that I can no longer reach the physical level needed. I've given it everything I can but it's the only decision available to me now.
"I'm extremely grateful to Chris Towers and his medical staff, and people like Brian O'Leary and Nick Hess who have moved on, for the support I've had to try and help get me back on the field in an Osprey shirt but, unfortunately, it's not to be.
"I'm very fortunate that I've been able to continue working in rugby and with the Ospreys, helping to bring through the next generation of talent in the job I started last season. It's a challenging role but a very fulfilling one that I'm really enjoying, helping to play a part in shaping the future of the region along with the rest of the elite youth development staff. I'm really enjoying being a part of the development team at the region."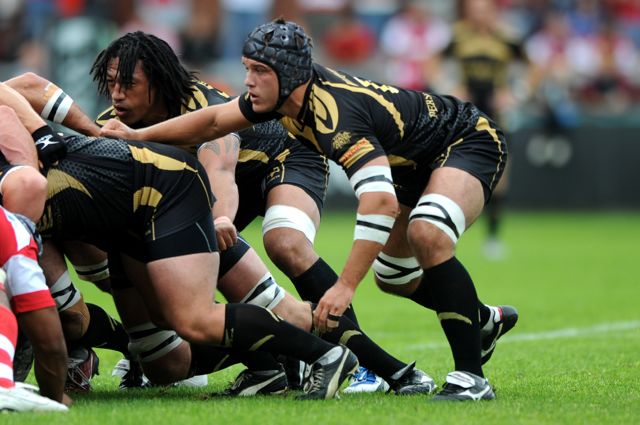 Smith made his Ospreys debut against Connacht in February 2007, going onto make 94 regional appearances in total and scoring three tries. He has been involved within the development pathway for a number of seasons, coaching at regional age-grade level and at his community club, Neath Athletic, and holds a UKCC Level 3 coaching badge.
He took over as Elite Youth Performance Manager as part of a restructuring of the development pathway staff at the end of December, combining the role with his ongoing rehab and will now focus entirely on his off field role.
Rugby General Manager, Andrew Millward, said:
"Tom has fought long and hard to try and get back out onto the pitch as an Osprey, but has now come to terms with the reality that he has to call time on his career. A true Osprey, he was a natural leader as a player, and that is one of the characteristics he has brought to his role as Elite Youth Performance Manager.
"Now that his future is clear he can look ahead with optimism, building on the hard work he has already done over the last 10 months, helping us towards our goal of sustainable success."