Alun Wyn Jones was honest in his appraisal of Saturday's 33-37 defeat to Bordeaux, saying that despite the character on display from the Ospreys they should have left France with more.
They picked up a try bonus and a losing bonus, just as they did against Clermont Auvergne four weeks ago, refusing to throw the towel in despite by finding themselves trailing by 15 points. 
However, the skipper was refusing to be satisfied by the outcome when he spoke to the media after the game.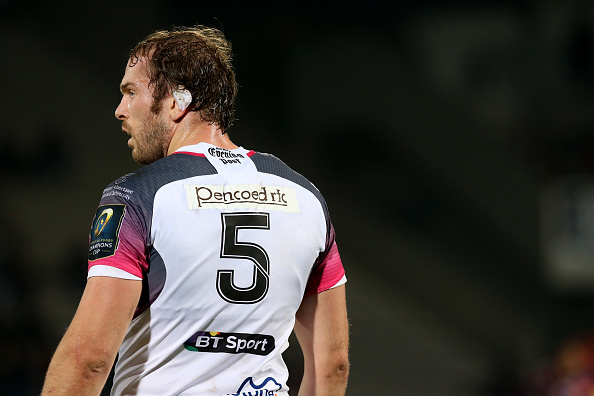 "It's still probably not enough if we're honest" said Jones.
"We were the architects of our own downfall for a large part of that first half and in the grand scheme of the game really. We came out with the mentality to really attack the game, but with the sensibility of if we had a chance of three points take it, but after we went behind by a couple of scores we had to chase and that cost us a little bit towards the end of the first half. It probably rewarded us in the early stages of the second half.
"We're not going to blame the powers that be but we feel a little bit hard done by, particularly with the number of times we visited their 22. But then again like I said, we were the architects of our own downfall at times.
"It's some consolation to have two bonus points, but we should have had more. Their scores in the first half came from our errors and while we never lost belief, we gave ourselves too much to do."
Asked was it a case of the Ospreys playing too much rugby at times, Jones, who scored his team's third try, admitted it was a difficult balancing act 
"You're damned if you do, damned if you don't.
"It's finding a happy medium, balance, equilibrium, whatever you want to call it. At times we were over-exuberant in the first half and probably a bit naive in the second. Sometimes, character will give you a lot but it won't give you everything.
"We've been travelling to France for eight years and getting nothing so it would have been nice to change that. We've come to France twice and got two points this season but that's not enough really, for where we think we are. With everything we had, we'll reflect and probably say we should have won."