If you are planning on heading down to Swansea RFC to support Ospreys Women in their local derby versus the Scarlets on Sunday here's the lowdown on three players to watch.
Adi Taviner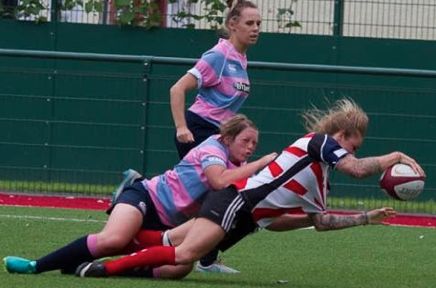 Adi Taviner has had an illustrious rugby career that has seen her receive 25 international caps by the age of 26. She has played rugby at all levels, from grassroots playing clubs rugby, she has also represented West Wales, Welsh Students, Wales U20's where she was captain for one season, Ospreys women (where she is the current captain), Wales 7's and Wales.
She received her first cap for Wales during the 2010 World Cup against New Zealand in London, since then she has gone on to play during various 6 nations campaigns as well as the World cup in Paris in 2014.
Adi is a versatile back. During her time for Wales she has been seen wearing the 12, 13, 14 and 15 shirt on her back. With her pace, knowledge of the game and keen eye for a gap, Adi has racked up the points during her time playing rugby and her love for the game grows year on year.
When Adi was asked who her toughest opponent has been, she replied 'All the games are hard when you play for Wales. It is always tough playing in France away though, they draw in a big crowd. Last time we played there I think they had over 10,000 supporters watching them! But I think New Zealand in 2014 World Cup was a standout very tough game'. 
With her sights firmly set on the challenge of being part of the next World cup Squad that will travel to Ireland next summer, Adi is more focussed than ever to get a third World cup under her belt.

Carys Phillips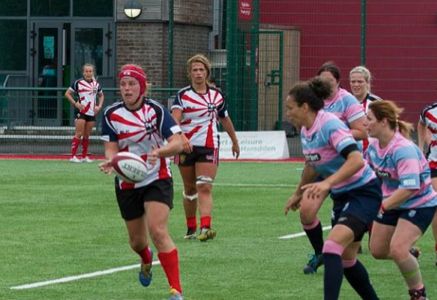 Carys Phillips comes from a family dedicated to rugby. With both her father and her brother being involved at both a professional and semi-professional level, there was no surprise that Carys followed in their footsteps. 
Carys achieved her first cap for Wales playing against Ireland in 2013. Since then she has gone on to receive 26 caps in total.  She is one of Wales' stand out Hookers. Carys has made the number 2 position her own, making it very difficult for anyone to challenge for that starting shirt. This year during the 6 nation's campaign, it saw Carys take the helm and captain the girls to victory against a well drilled Scottish side. 
2015 saw Carys have a break from rugby to travel the world and gain some life experience but since she has returned to the UK, her love for the game has continued and it has seen hr firmly back in the Ospreys and Wales limelight. To date beating France in this year's 6 nations has been Carys' stand out moment in her international career.
Through her commitment to rugby and her drive to succeed, Carys has been the first women to achieve the Liza Burgess award for Wales' women player of the year that she picked up at the end of last season. Carys is currently playing her club rugby over the boarder at Bristol RFC. 

Kerin Lake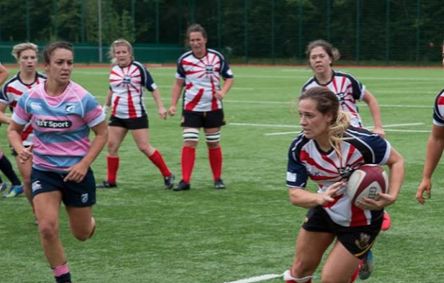 Kerin Lake is a senior member of the Ospreys Women's squad. She is not only an international rugby player but also a mother of a future rugby star Jacob. Kerin started her Welsh career in 2011 when she gained her first cap against Scotland. To date Kerin has gained 12 welsh caps as well as taking time out to have her son and has come back into the set up stronger and more determined than ever. During her debut in 2011 Kerin also scored her first welsh try making the appearance extra special.
Kerin is currently vice captain for Swansea Women RFC.  Newly formed as part of Swansea RFC, the strength they have has seen them have a storming start to the season. Currently top of the league and unbeaten, every week this Swansea side gains momentum and improves.  
When Kerin was asked about her rugby career she said ' For me two of my best moments have been my first cap and scoring against a strong Scottish side in 2011 and walking out onto the pitch in 2015 against Ireland with my son Jacob. They were two very different but very proud moments in my international career. As far as toughest opponent goes, well that is France away. The crowd they draw and the atmosphere is just huge'.
Kerin is a true example of how you can balance a successful rugby career with a young family and a job. She is an integral member of any squad and her grit and determination on the pitch is second to none.