Players and staff have undergone their annual flu vaccination to help keep them well this winter.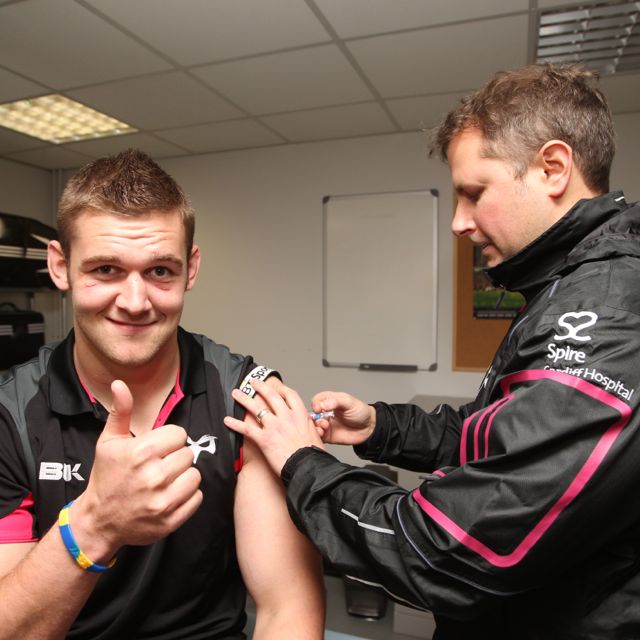 Most people who are fit and well recover fully from flu, but in some cases it can cause serious illness leading to hospital treatment, especially in children, pregnant women, those who are elderly, have a chronic condition or a poor immune system. 
Spread by a virus from person to person, it often leads to high temperature, aching muscles and feeling pretty unwell.
In the normal population this is a hindrance and usually leads to time off work and bed rest - for professional athletes it is a cause of concern as the after-effects can last more than the usual 7 days and hamper performance.
If it's good enough for the Ospreys then it's good enough for you, so make sure you stay well this season and get your flu vaccination.
For more information speak to a GP, pharmacist or visit www.beatflu.org