Ospreys Supporters Club: Cardiff Blues
Hoffai Glwb Cefnogwyr y Gweilch estyn croeso cynnes iawn i chwaraewyr, swyddogion a chefnogwyr Gleisiion Caerdydd. Mwynhewch y gêm!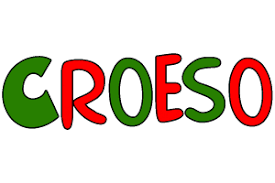 The Ospreys Supporters Club would like to extend a warm welcome to the Cardiff Blues, players, officials and supporters. Enjoy the match!
Today, it is our neighbours to the east that we are delighted to welcome to the Liberty Stadium. Heddiw, ein cymdogion agos i'r dwyrain sy'n cadw cwmni i ni, croeso i Stadiwm y Liberty!
Newyddion bendegedig / Excellent news
Dwi'n siwr fy mod i'n siarad dros pob cefnogwr y Gweilch, wrth ddweud roedden ni wrth ein bodd, ar ôl y newyddion bydd AWJ yn aros gyda'r rhanbarth y tymor nesa! Mae'n annodd gwertfhawrogi sut gymaint mae e'n dylanwadu ar bethau ar a bant o'r cae. Newyddion dda wir!
I am sure that I speak for every Ospreys supporter. when I say that we were delighted with the news that AWJ will remain with the region next season. It is difficult to appreciate his influence both on and off the pitch. Great news indeed!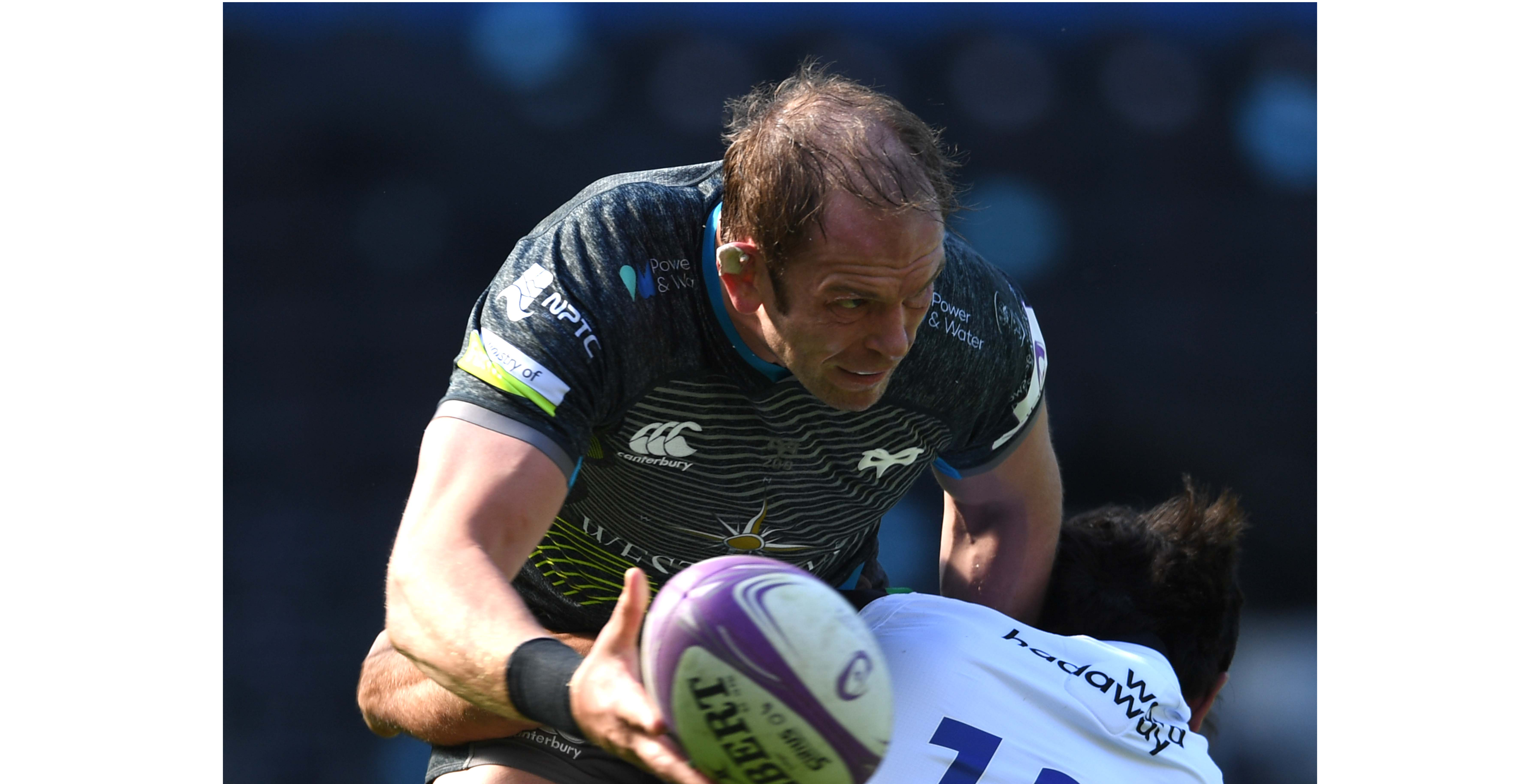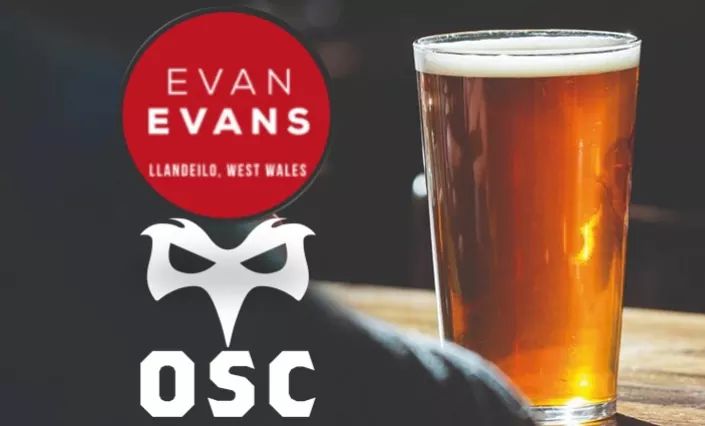 Cefnogwch ein noddwyr Bragdy Evans, Llandeilo, os gwelwch yn dda. Please support our sponsors, Evans Brewery, Llandeilo.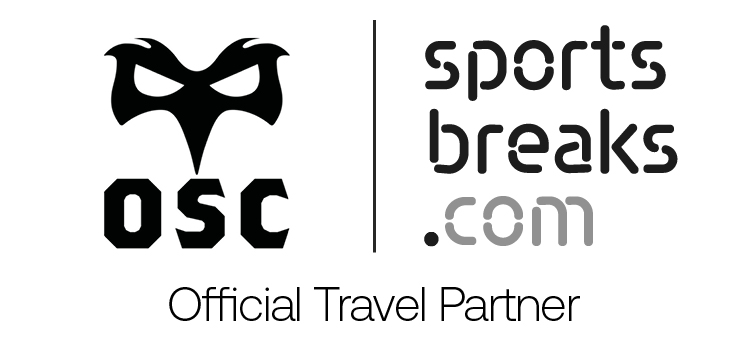 Our joint sponsors, sportsbreaks.com are delighted to offer packages for the forthcoming competition. Join Sportsbreaks.com at the biggest competition in the rugby union calendar and see Wales take on some of rugby's biggest names at the Rugby World Cup 2023 in France.
Sportsbreaks.com will be offering fans multiple options to attend all major matches in what is sure to be a bucket list tournament, including the quarter, semi-finals and the final itself. Match break packages, inclusive of accommodation and match tickets will be made available with a low deposit in spring 2021, giving you plenty of time to plan your perfect Rugby World Cup experience. Register now and gain 48 hour early access to Sportsbreaks.com match break packages once they're on sale in Spring 2021. 
https://www.sportsbreaks.com/Rugby/Rugby-World-Cup-2023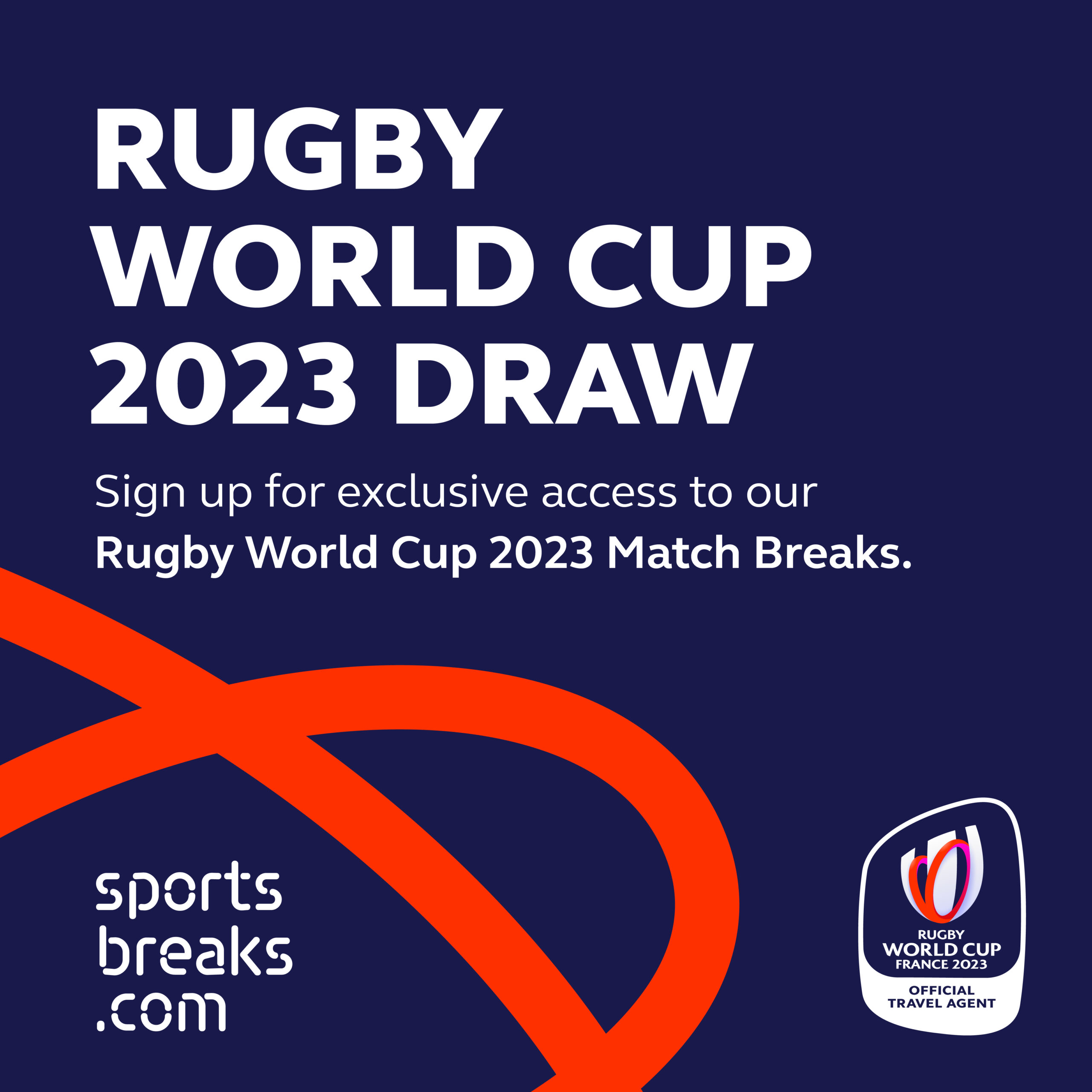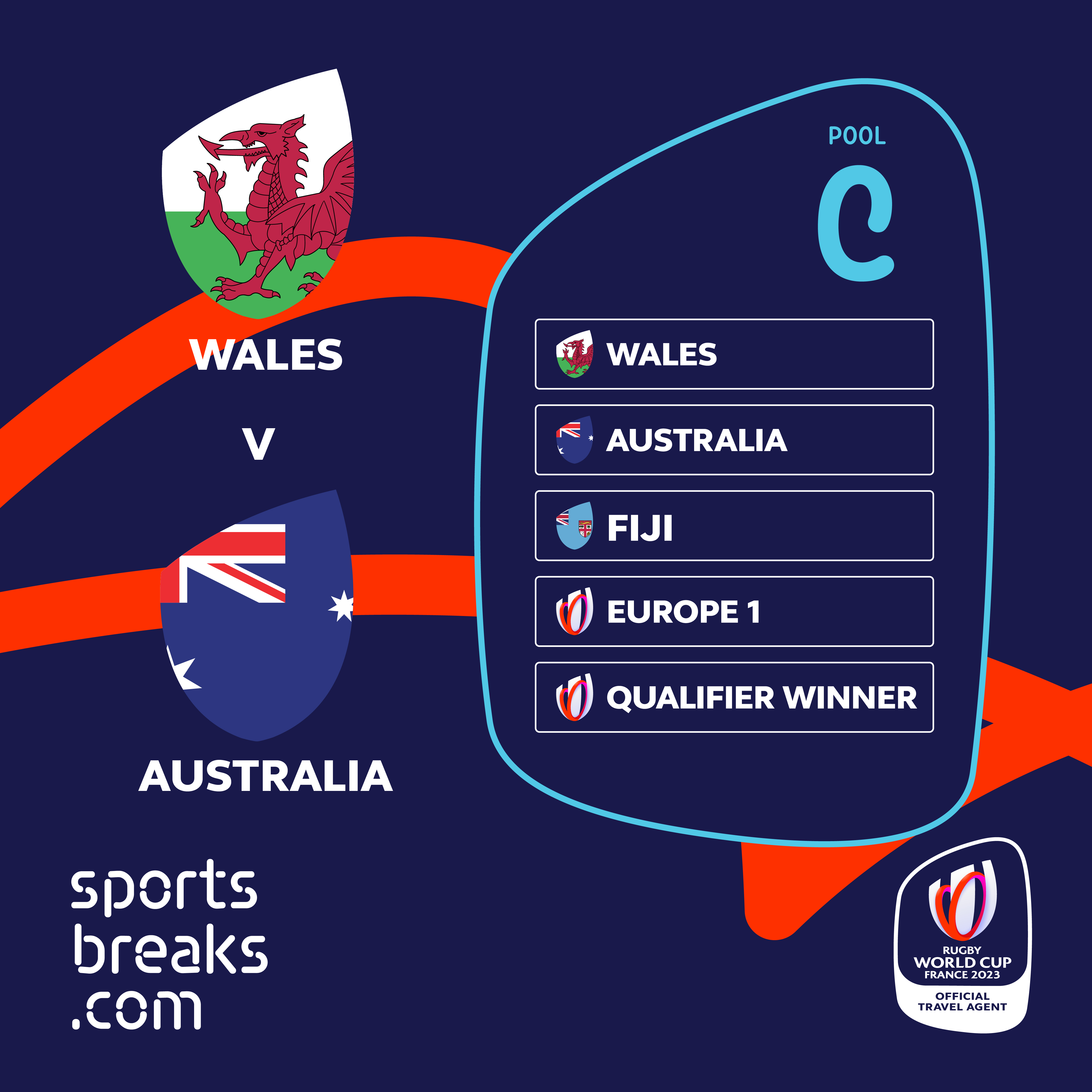 Seren yn y Dyfodol / Future Star

Pleser yw cyflwyno ein seren heddiw! Mae Dewi, Glyn Salisbury-Williams yn 7 ac yn chwarae dros ei dîm lleol, sef Clwb Rygbi Gorseinon. Today it is a pleasure to introduce 7 year old Dewi, Glyn Salisbury -Williams, who plays for Gorsinon RFC, his local team! I will hand over to Dewi's ever so proud parents Nathan and Rhiannon, both huge Ospreys fans, for a short bio!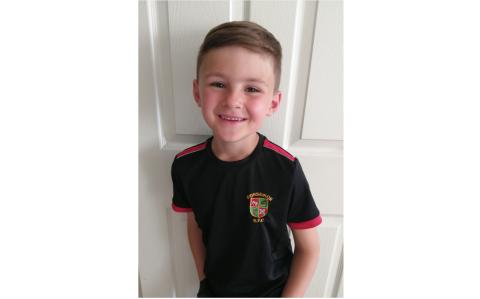 "Dewi is 7 years old and is from Gorseinon. He has played with Gorseinon rugby club since he was 4 and thoroughly enjoys meeting his friends to train. His favourite moment is when Leigh Halfpenny presented Dewi with his very own 2018/19 trophy. Dewi also enjoys swimming, kickboxing and is fitness mad."
Byddwn ni'n gwylio amdanyt yn y dyfodol Dewi! We will be keeping an eye on you in the future Dewi! If you have a budding future star, please send a short bio and jpeg image to: keitho@ospreyssupportersclub.com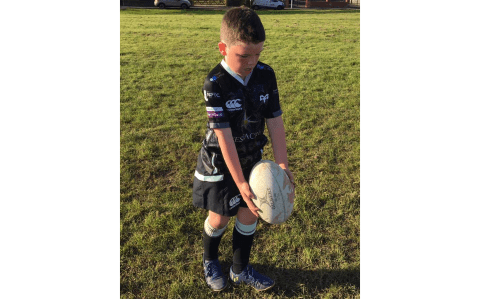 OSC online shop
Oh, how we miss walking around the Riverside, chatting and mingling with both home and away supporters, offering up our charity badges. The generosity of supporters, both home and away has always been phenomenal. However, with stadium crowds not looking likely anytime soon, we've had to jump into the 21st century and get ourselves a swanky new online shop. Our first listing will be our OSC Pin Badges.
As usual, all profits from the sale of the badges will go to charity. We have a very special chosen charity this year, details of which will be announced very soon. Lookout also for limited amounts of back editions! If you're missing any from your collection, now's your chance! So what are you waiting for? Pop over to our shop to browse and buy. Here is the link:
https://www.etsy.com/uk/shop/OspreysSupportersOSC
#OurBloodIsBlack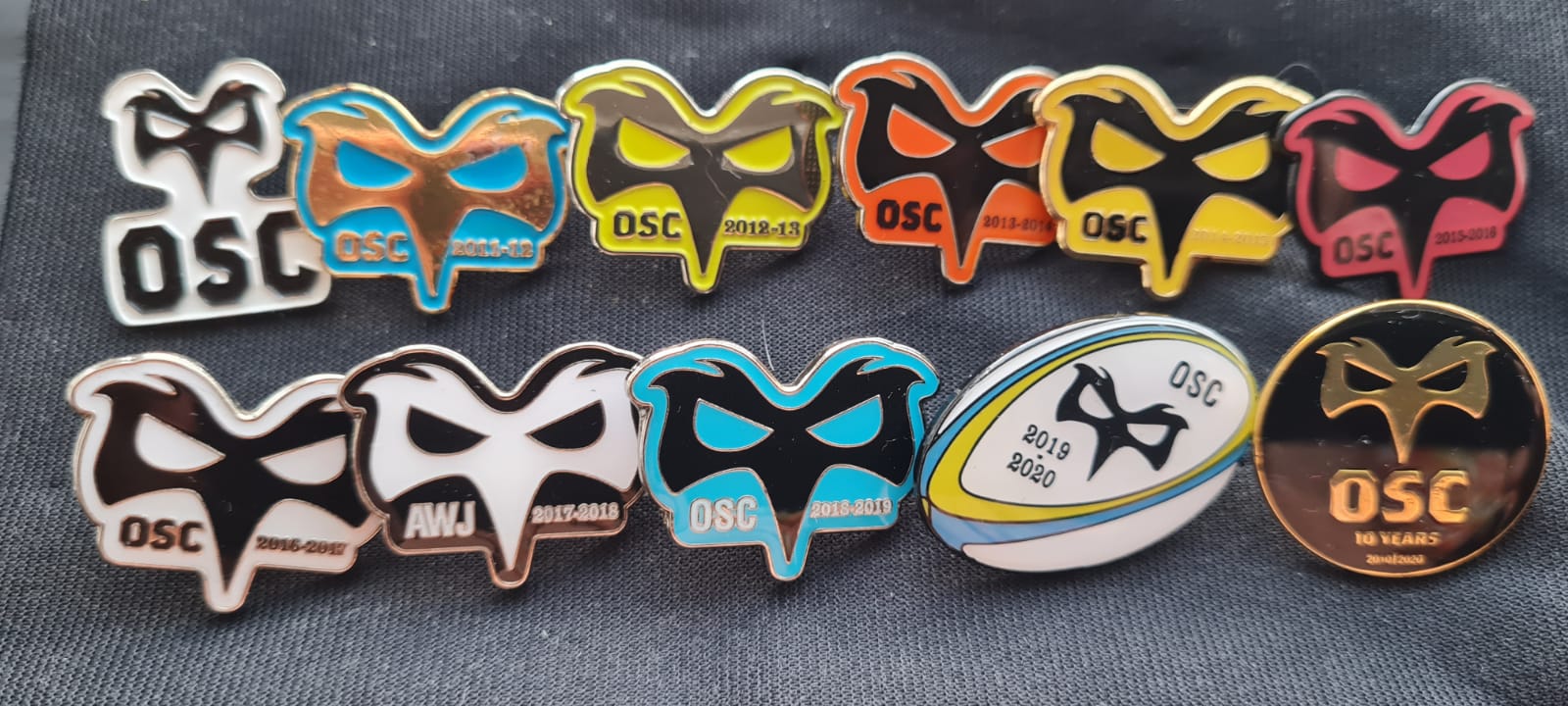 DEWCH `MLAEN Y GWEILCH! / COME ON OSPREYS!!
Enjoy the game/ mwynhewch y gêm heddiw!
Keith Collins. Ysgrifenydd CCG. OSC Secretary