Staff at Philtronics Ltd, a premium commercial partner of Ospreys Rugby, proudly showed their colours this week when Ken Skates AM, Cabinet Secretary for Economy, visited.
The Aberdare based electronics manufacturer is a global leader in the international supply of technology to the avionics, defence, semiconductor, medical and automotive industries, and has revealed ambitious plans to triple in size via the building of new, high tech premises. With 60 people already employed in highly skilled roles, the expansion plans will see the workforce double in size.
The relationship between Philtronics and the Ospreys sees the family owned company feature on the region's playing strip, the logo placed on the left leg of the first team shorts. Now, Philtronics employees have been kitted out in dual branded kit from the official Canterbury Ospreys range that acts as company uniform, a physical display of the close relationship between the two businesses.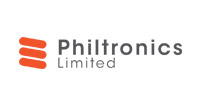 Simon Pritchard, Managing Director, Philtronics, said:
"We are delighted to be a premium partner of the Ospreys and, with so many supporters of the region among our workforce, to be able to show our support day-to-day in the workplace like this is fantastic.
"The brand recognition we get from being on the Ospreys kit has been impressive and is a key part of our strategic drive over the coming years. The association we have with Ospreys Rugby is providing us with commercial opportunities and link-ups which make a tangible difference to the business and which, quite simply, we wouldn't have had if not for this partnership.
"We were delighted that members of the Ospreys commercial team could join us for the visit from Mr Skates, to see for themselves the visual impact of the new branded uniforms. The Minister was impressed by what he saw on the visit and is supportive of our plans for growth. We look forward to continuing to work closely with the Ospreys as a strategic commercial partner."
Philtronics have recently launched a new development arm, Philtronics Solutions, recruiting the vastly experience Rob Bennett as Chief Technology Officer, supporting niche start-ups and also looking at sports technology product development.
Wayne Hall, Head of Sales, commented:
"The story of Philtronics, a family owned technology business based in Rhondda Cynon Taf and supplying world leading businesses is a fantastic one and we are extremely proud of our relationship.
"They are a company that has really bought into the benefits of a relationship with the Ospreys and the huge reach offered by our brand and, as witnessed with the new branded uniform, the partnership is only going to grow over the coming seasons as their business continues to expand."