The Ospreys are offering one youngster from the region the chance to experience life as a rugby player overseas in 2015/16.
This exciting opportunity will see the lucky pair heading to Belgium for the year with ASUB Waterloo from the Ospreys' expanding network of sister clubs.
Applications from interested players aged between 18-22 who are linked to a club in the region are now being invited, with those who impress Andy Lloyd, Recruitment and Retention Manager at the Ospreys, winning this chance in a lifetime.
Nominations will be taken directly from players themselves, or clubs and coaches. To apply, players must be registered with one of the 77 clubs in the Ospreys region. Applications/nominations must be received no later than 1st August 2015.
"This is a great opportunity for an ambitious young player to enjoy a fantastic cultural and rugby experience with one of our sister clubs" said Lloyd.
"The applicants who impress will live in Brussels where they will be fully integrated into daily life within the club and enjoy a real taste of the local lifestyle with accommodation provided. They will also be monitored closely by the Ospreys while with their club, and if they impress could earn the chance to work with the region on their return to the UK."
Waterloo are the leading club in Belgium, with a number of league titles under their belt. As well as offering the opportunity for the player to learn a new language, they will be expected to assist with coaching junior teams.
The Ospreys are developing a sister club network which will span across Europe and beyond with the region providing rugby rugby IP, coaching expertise, allowing sister clubs to learn from the Ospreys successful player development pathway.
Providing local sponsors with an opportunity for global visibility via the Ospreys means sister clubs can gain the support of businesses in their respective territories, providing a valuable return for their support, something which often goes unseen in amateur sport.
In addition to Waterloo there are currently official sister club relationships in place in Italy and Latvia, with developing relationships with clubs in Holland, Germany, Poland, Spain, Jersey and the Czech Republic. In addition, the Ospreys have recently entered into a partnership agreement with Rugby India.
The ASUB Waterloo youth section (pictured), featuring an U16 and an U19 team, are currently enjoying a tour of Ospreylia. During the tour they have watched the Ospreys train, enjoyed a Liberty Stadium behind the scenes tour, had fixtures against Morriston, Aberavon Quins and Aberavon Schools, and will round off the tour with a training session led by Swansea RFC coaches before watching the regional derby between the Whites and Tondu at the weekend.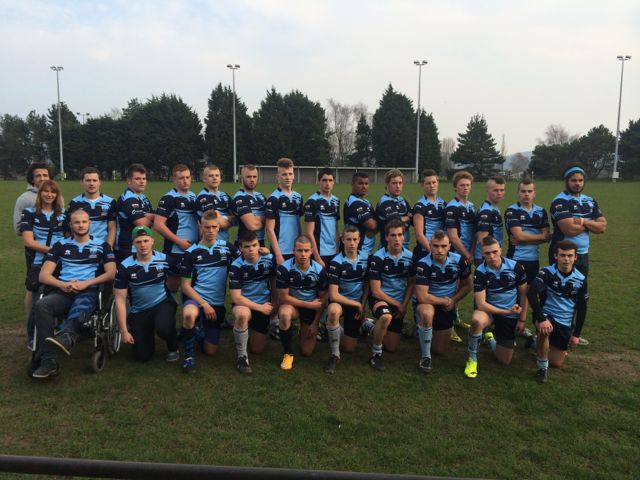 Yarnie Guthrie, Ospreys Commercial Manager added:
"Rugby is a growing sport globally and our sister club relationships will assist us in our aims of remaining a force in the European game, while also helping with the development of rugby across Europe from grassroots up by replicating and implementing the very successful programmes we have in place at the region.
"As we've seen with our partnerships in Italy, both with rugby clubs and commercially with FIOL, Segefredo and Stabili, this collaborative approach can have huge benefits for all concerned.
"One of those benefits is the opportunity to provide young players from the region with what is a pretty unique rugby and lifestyle experience, and I would expect there to be huge interest."
Any players interested in applying for one of these placements, or a coach looking to nominate a player should email details including a full playing history to info@ospreysrugby.com by 1st August 2015.
All candidates must be aged between 18-22 on 1st September 2015.