Having shown their support for local steelworkers at the Treviso game, the Ospreys have taken that gesture a step further, inviting Tata Steel workers to join them at the Ulster game next week.
Steelworkers paraded a "Save our Steel" banner on the pitch ahead of the Treviso match, in response to the threat of closure hanging over the Tata Steel plants in Wales, receiving a warm welcome from everybody at the Liberty Stadium that evening.
Now, as a further show of support, Ospreys management have reached agreement with their partners at the Liberty Stadium, Swansea FC and the Swansea Stadium Management Company, to offer all current Tata Steel employees one complimentary adult ticket and one complimentary junior ticket for the game, with a special rate available for additional tickets.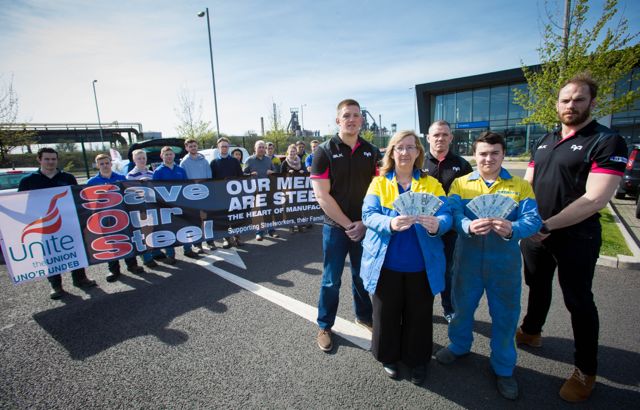 Roger Blyth, Chairman, Ospreys Rugby, said:
"The current situation with Tata Steel has been well documented and should be of concern to all in the Ospreys community. The steelworks have been a huge part of life in communities across Wales for such a long time, and conservative estimates suggest that as many as 20,000 jobs could be at risk.
"That would be devastating, for the steelworkers, their families, and for those involved in businesses that support, supply or rely on the local steel industry. The implications for the whole community are huge, not just within Ospreylia but far, far wider than that so it's important that we rally around the industry before it's too late. As a business, we have made our support for the workers absolutely clear and echo calls to find a solution to save the industry from closure.
"At a worrying time like this for all involved, the offer of free tickets for the match next weekend is a small gesture, but one made with the best intentions. The importance of the steelworks to the local community has been recognised by the Swans and the Stadium who have agreed to this offer, and we are thankful for their co-operation."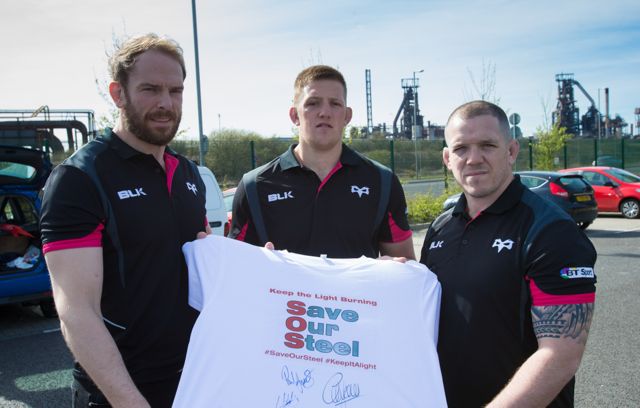 Mark Turner, Tata Steel employee and Unite Sima Wales Branch Secretary, said:
"Swansea and the surrounding area is built on its industrial heritage with steel for many years being, and continuing to be, a major part. Socially and economically it is important that this remains and the unions along with the support of the Ospreys will make sure that this important industry is still around for many years to come.
"We are extremely grateful for the ongoing support of the Ospreys, and the boys who took time out to come and show that support, which will help to make a real difference."
Ts &Cs
1.       All current TATA Steel employees will be entitled to receive one complimentary adult ticket and one complimentary junior ticket (in standard seating) for the Ospreys v Ulster fixture on Saturday 7th May.
2.       Any additional tickets requested with the complimentary ticket should be purchased at a ticket price of £10 per adult, and £5 per junior
3.       All purchases under this promotion must be made in person through the ticket office only, i.e. no telephone or Internet sales
4.       All tickets purchased under the promotion must be purchased in advance, i.e. the promotion will not operate on match day
5.       The promotion cannot be used in conjunction with any other Ospreys promotion or initiative
6.       Tickets will be used only on production of a valid current TATA Steel employee ID badge