Ospreys launch 2016/17 season memberships
Ospreys supporters are being urged to come 'Together as One' following today's launch of the 2016/17 Season Membership packages.
Once again, Ospreys supporters will benefit from the best value membership in Welsh rugby, with prices starting at just £109 for renewing adults.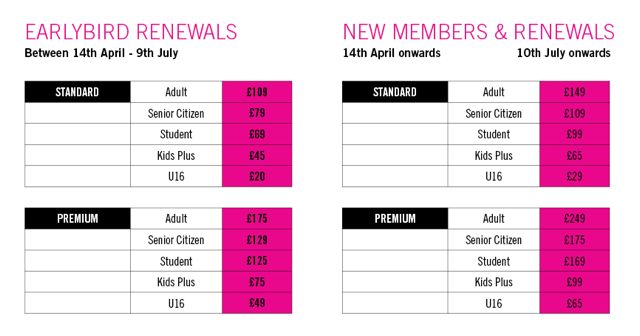 Skipper, Alun Wyn Jones, called on the region's most loyal supporters to sign up and support the cause once again:
"The season has seen many highs and lows but our belief and determination remains unshakeable.  Our thanks go out to the people who continue to support the cause week in, week out, with real passion – our season members.  They really are the lifeblood of our region and there's no better feeling that running out at the Liberty wearing the black jersey and hearing that crowd roar.  Representing the Ospreylian community, both on and off the pitch is a privilege and we hope to see as many of them as possible at Liberty throughout next season.
 "If we are going to achieve our goals in 2016/17 it's crucial we are together as one."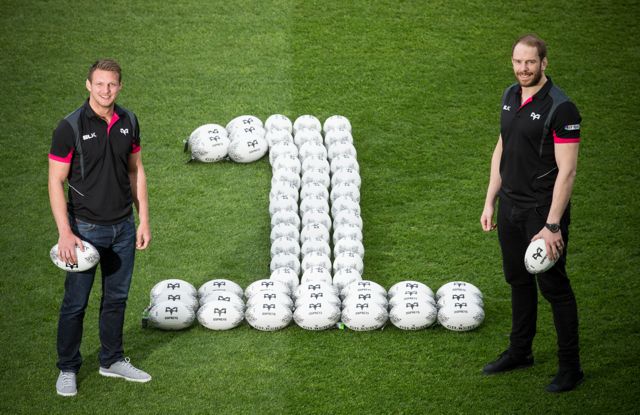 Newly appointed Managing Director Andrew Millward commented;
"With a host of talented youngsters starting to make a huge impact in an Ospreys shirt, some exciting new signings confirmed and, crucially, world class, locally produced players recommitting to the cause ahead of next season, 2016/17 promises to be one of the most exciting yet for the Ospreys. We are ready to face the challenge head-on."
Season Membership sales open this morning offering Earlybird prices  from just £109 for renewing adults in standard seating, a price which rises to £149 after Saturday 9th July. New members prices start at £149 for adults.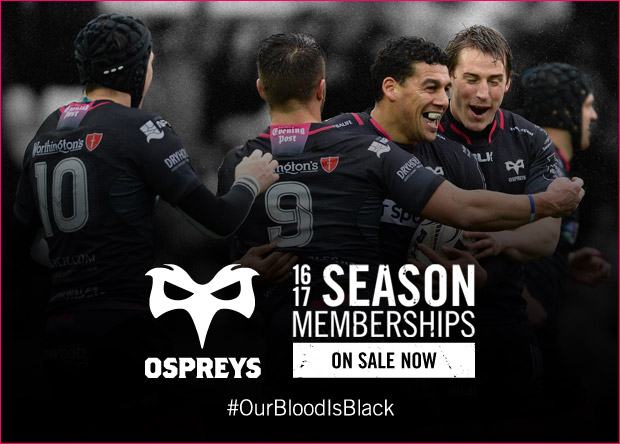 Andrew Millward continued: "Despite the continuing increase in overheads, we are proud to be able to offer membership packages costing less than they did eleven years ago when the Ospreys first moved to the Liberty Stadium – making first class rugby affordable for everyone in our community.  We continue to provide the best value and most innovative membership packages in Welsh rugby, rewarding existing members for their ongoing, valued support, while also offering attractive rates for potential new members."
A dedicated website has been created to facilitate enquiries, providing all important information and allowing supporters to renew or sign up to the cause online, at www.ospreysrugby.com/2016membership
 
Alternatively, for more information please call the ticket hotline on 0844 815 6665.
*The cost of this call is 7p per minute plus your standard network rate.