The Ospreys will head into today's Guinness PRO12 semi-final in Limerick boosted by the announcement of an exciting new commercial partnership with Lovell Rugby.
The long-term agreement sees Lovell Rugby, the world's largest online rugby store, become the region's title partner with their logo featuring on the front of the senior team shirt and on selected training wear from the start of 2017/18.
With more than 25 year's experience of the sports industry, Lovell Rugby moved from traditional retail to e-commerce in 1998, since when they have established themselves as a leading brand well known to the global rugby community.
The announcement follows the confirmation earlier this month that the team will wear Canterbury from next season, further evidence of the commercial strength of the Ospreys.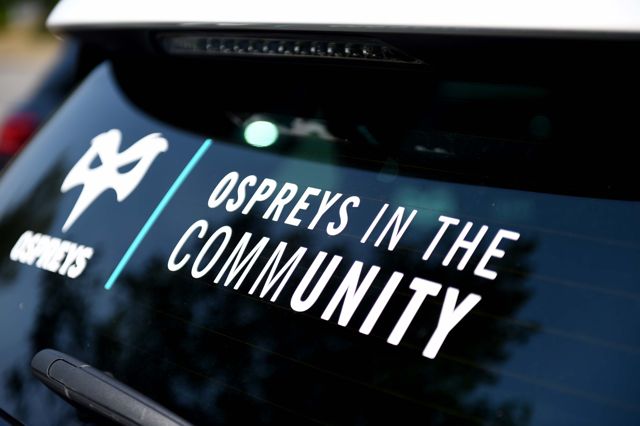 Picture: Huw Warren (L) with Ben and Joe Lovell, Lovell Rugby, at the Liberty Stadium 
Huw Warren, Commercial Manager, Ospreys Rugby, said:
"This is an exciting new partnership for us. It is long-term agreement that allows us to work strategically with Lovell Rugby, and Canterbury, with a shared vision of where all parties want to go. 
"The partnership is about a lot more than being just a name on the front of a shirt. With their position as the world's leading online rugby brand they have the knowledge and expertise that will allow us to improve our retail offering for supporters, and the desire to work hand in hand with us on a number of innovative projects. 
"I'm delighted to officially welcome Lovell Rugby on board and look forward to seeing the positive impact this relationship will have over the coming seasons."
Ben Lovell, Managing Director, Lovell Rugby, commented:
"We are really happy to be partnering with the Ospreys, Wales' most successful region, and helping the business grow over the coming seasons. 
"Everybody knows how successful the Ospreys have been off the field with the success of the shirt over the years making them a well established retail brand. 
"The Ospreys' innovative outlook sits very comfortably with our own approach to business, and we are looking forward to working in collaboration with Huw and his team over the coming seasons, to really drive growth for both our organisations."