There has been much talk surrounding the future talent of Welsh rugby of late. Who will be stepping up from the age grade and player pathways to fill the regional and international jersey once the current stars decide to lace up their boots for the last time?
Searching for the next crop of young Welsh talent? Look no further!

Great effort from the 10 young Ospreys who steered our match-day squad to victory this past weekend

🏴󠁧󠁢󠁷󠁬󠁳󠁿⚫️ pic.twitter.com/mcFnOO7AUh

— Ospreys (@ospreys) January 31, 2022
There's no shortage of promising young players here at the Ospreys, as is evidenced in their inclusion of this year's Wales U20s squad. A square dozen players were named ahead of the Six Nations campaign that kicks off later today.
They are: Cameron Jones, Ellis Fackerell, Lewis Jones, Benji Williams, Morgan Morse, Harvey Nash, Dan Edwards, Joe Hawkins, Callum Dodd, Tom Florence, Harri Houston, and Iestyn Hopkins.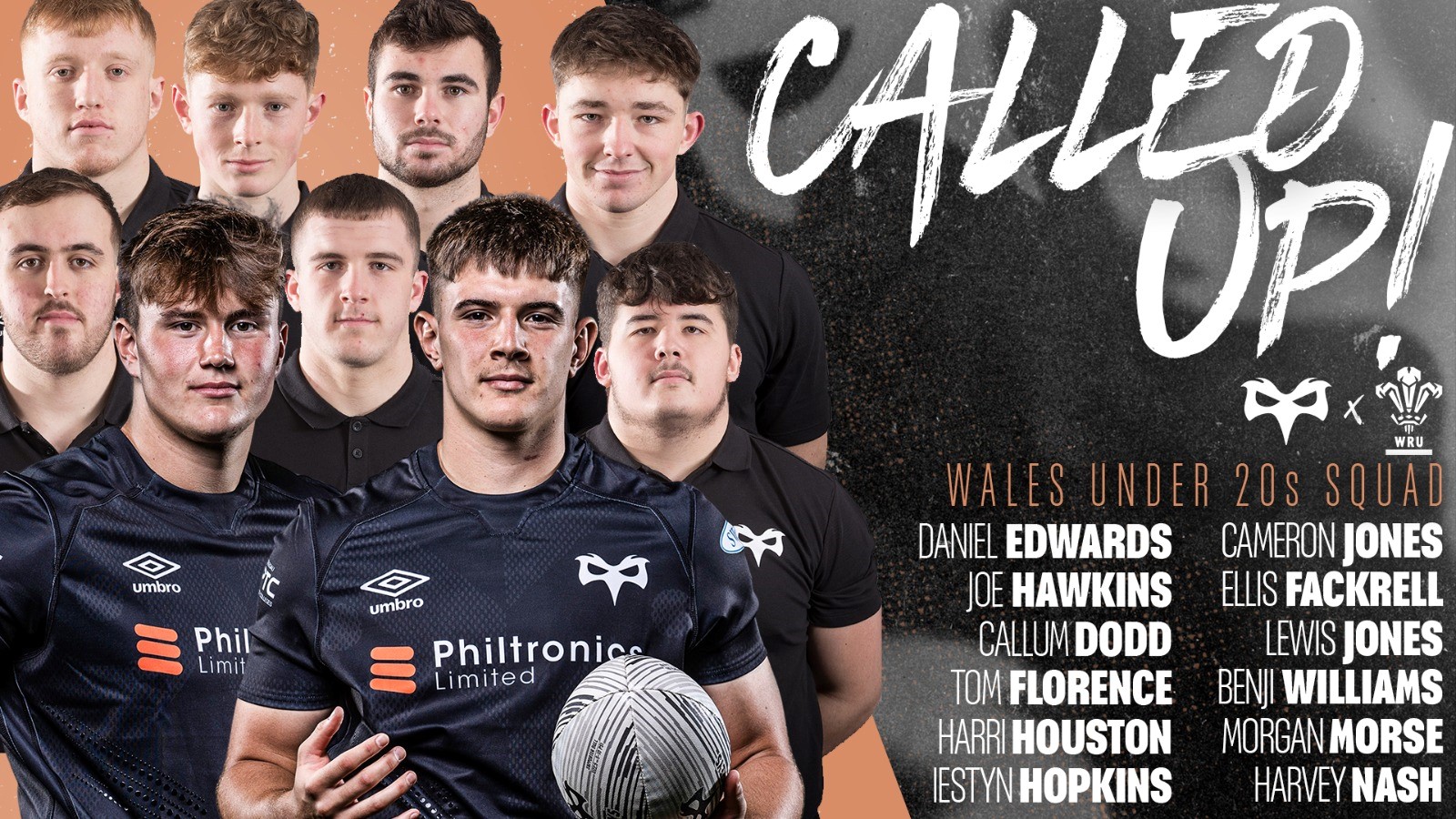 The U20 competition has been a fertile breeding ground for the pro Welsh sides, with the likes of flanker Harri Deaves bursting onto the scene this season for the senior Ospreys side, and outside half Josh Thomas at the heart of some sizzling Ospreys performances.
Tonight, Wales U20 take on Ireland U20 and six young Ospreys are set to feature for their country.
One name in particular may already be familiar, that of 19-year-old Joe Hawkins who has racked up 17 appearances for the Ospreys since making his debut in 2020. Big lock Lewis Jones starts in the pack while outside half Dan Edwards and winger Harri Houston are named in the starting back line.
Llongyfarchiadau i'n 6⃣ Gwalch ifanc sy'n cynrychioli Cymru D20 nos Wener yma yn erbyn Iwerddon ☘️

3⃣ in the starting XV and 3⃣ on the bench - our young Ospreys set to don the red of 🏴󠁧󠁢󠁷󠁬󠁳󠁿 to face Ireland U20 this Friday.

Amdani bois! 👊 pic.twitter.com/ahNdg721Lj

— Ospreys (@ospreys) February 2, 2022
On the bench, front row forward Ellis Fackrell and loose forward Benji Williams contribute solid cover for the pack while Joe Hawkins, who has experience of playing both in the centre and at outside half, provides a potent input when he comes off the bench.
This is a testament to the unseen hard work that goes behind the scenes at the Ospreys and continues a proud tradition of developing home grown talent. It's easy to forget that the likes of Alun Wyn Jones, Justin Tipuric, Owen Watkin, and Rhys Webb are all products of the same pathway. We celebrate the end product, and the emerging green shoots are there for all to see, but there's also a strong root system that continues to deliver the next generation of stars.
Tune in tonight to watch Wales U20 take on Ireland U20 live on S4C for the 8pm kick off at Musgrave Park in Cork.
Wales U20 side to face Ireland, Musgrave Park, Friday 4th February
15 Cameron Winnett (Cardiff Rugby)
14 Harri Houston (Ospreys)
13 Bryn Bradley (Harlequins)
12 Eddie James (Scarlets)
11 Oli Andrew (Dragons)
10 Daniel Edwards (Ospreys)
9 Harri Williams (Scarlets);
1 Joe Cowell (Cardiff Met)
2 Efan Daniel (Cardiff Rugby)
3 Nathan Evans (Cardiff Rugby)
4 Joe Peard (Dragons)
5 Lewis Jones (Ospreys)
6 Alex Mann (Cardiff Rugby – CAPT)
7 Ethan Fackrell (Cardiff Rugby)
8 Ben Moa (Dragons)
Replacements:
16 Morgan Veness (Ealing Trailfinders)
17 Rhys Barratt (Cardiff Rugby)
18 Ellis Fackrell (Ospreys)
19 Benji Williams (Opsreys)
20 Tom Cowan (Bath Rugby)
21 Morgan Lloyd (Dragons)
22 Jac Lloyd (Bristol Bears)
23 Joe Hawkins (Ospreys)