The Ospreys U18s will take part in the #wrusupersix at BT Sport Cardiff Arms Park on Sunday and the coaches have named an extended squad for the day.
The #wrusupersix will be made up of the four professional regions, the North Wales Development Region (RGC), and Welsh Exiles – Welsh-qualified Under 19 players based outside Wales.
Each side will have three, 40-minute matches throughout the day, and slight rule adaptations place an emphasis on fast, running rugby in order to hone skills under pressure and develop game intensity.
The squad has been confirmed as:
Dylan Moss
Caine Woolerton
Dewi Cross
Llyr Gealy
Frankie Jones
Ben Cambriani
Callum Carson
Tiaan Thomas Wheeler
Cai Evans
Josh Thomas
Luke Scully
Tom Ham
Iwan Tremlett
Will Baraclough
Evan Budge
Joe Grabham
Iwan Shenton
Dewi Lake
Will Griffiths
Owen Morgan
Steffan Jones
Rhys Henry
Jordan Walters
Rhys Williams
Oliver Quick
Cameron Lewis
Rhys Davies
Garin Lloyd
The all-day, all-action event off at 10.30am Sunday, BT Sport Cardiff Arms Park, £5 entry, under 16s free.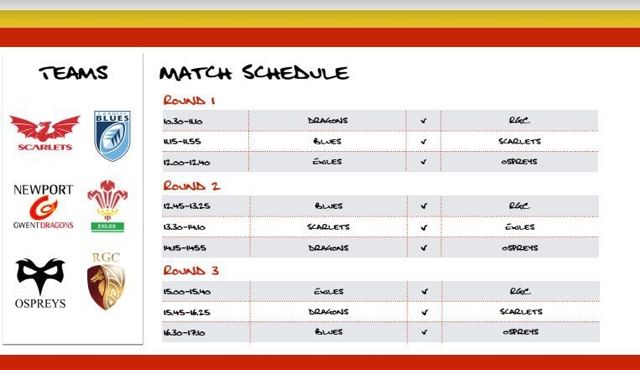 Main rule adaptations:
No goal kick or scrum option from a penalty or free kick
No conversions
No open field kicks straight out of play except for full penalty
Only one driving line-out per team per half