There will be a new face in the strength and conditioning team that welcomes the squad back for pre-season training at Llandarcy next month after the appointment of Simon Church.
 Church joins the Ospreys after spending five years at the Dragons and will work with the senior squad at the Region.
The UWIC Masters graduate once again links up with Alex Lawson, Head of S&C at the Ospreys, who first appointed him when in the same role at Rodney Parade.
Speaking about the appointment, Lawson commented:
"I would like to take this opportunity to welcome Simon to the Ospreys, he will be a fantastic asset to the business.
"I first had the pleasure of meeting Simon during an interview for an internship position at the Dragons, when he immediately struck me as a very self assured and capable young man. Although he was only 21 years of age at the time he was a stand out applicant and quickly established himself in professional rugby as a quality young coach and an innovative thinker.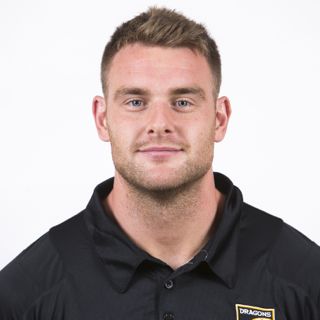 "He has a real passion for developing athletes. He is always striving to improve his own knowledge and performance, both through his own research and also by learning from others, and is willing to experiment with his own training and programming to keep players engaged. He has a hard working approach and a creative mind that will support the players as they strive for elite performance and can really make a difference."
Church said he is looking forward to linking up with the Ospreys in June:
"When the opportunity to join the Ospreys was presented to me it was one I couldn't say no to. I'm really excited about working with the squad being put together for next season and helping to deliver what Allen Clarke wants from the squad performance wise.
"There's a very strong strength and conditioning set-up in place, led by Alex Lawson, and I'm looking forward to working closely with the team over the coming months and seasons."