Grant awarded to Pro Rugby Wales and the four professional teams to deliver regional community rugby education programme - engaging with young people in some of Wales' most deprived areas.
BT Sport's charitable initiative The Supporters Club have announced a new grant for 'TACKLE' – a joint project between the four professional teams in Wales and Pro Rugby Wales that will bring an inspiring new rugby education engagement programme to young people in Wales' most deprived areas. 
The investment to local communities further builds upon BT's significant sponsorship and support of all four Welsh rugby regions. 
TACKLE will be The Supporters Club key sports engagement initiative in Wales as part of its aim to create a better future for young people facing incredibly tough challenges.
The Supporters Club uses donations from BT Sport customers to invest in projects in the UK and worldwide, selected in partnership with Comic Relief. Across the last three years The Supporters Club has raised over £5.5 million for both UK and worldwide projects, with over 65,000 people now signed up to The Supporters Club.
TACKLE will be delivered in partnership by the community teams at the Ospreys, Scarlets, Newport Gwent Dragons and Cardiff Blues. It will be launched in September 2016 ahead of the new rugby season taking popular inflatable 'cage rugby' sessions to young people in Communities First areas in Wales combining fun, action-packed rugby sessions with education pathways and mentoring sessions.
Funding has been secured for two years and will initially focus on working with young people aged 14-16 where drop-out rates from sport are at their highest in Wales. TACKLE will link with education and careers partners to help disaffected young people with clear education and personal development options; helping improve self-confidence, school attainment and employability skills.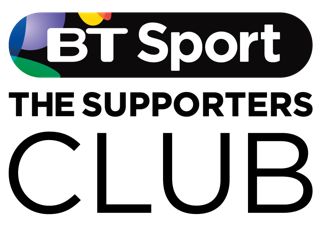 TACKLE will bring a format of rugby into the heart of communities that is accessible, relevant and challenging for teenagers, both male and female and of all abilities including those who have never played before. The cage rugby sessions can be held in a wide variety of locations that traditional community rugby activity can't reach - with events on grass in parks, on housing estates, school playgrounds or car parks as well as sports and community centres.
Simon Green, Head of BT Sport said: "BT Sport and our partners recognise the positive role sport can play in the lives of young people in the UK and abroad. This announcement further strengthens BT's relationship with Welsh rugby, providing a pathway for young people in Wales that face difficult challenges. The Supporters Club continues to build better lives for young people, thanks to the millions of pounds BT Sport viewers have raised for these good causes."
Alwen Williams, Director BT Cymru Wales said:  "This is exciting news and reflects the positive partnership we've developed between BT and rugby in Wales. We're very proud to support rugby and TACKLE will be another great opportunity for BT colleagues in Wales to connect with our communities through rugby, which is at the heart of our nation. We look forward to helping support this inspiring project through BT volunteering and mentoring – both of which are central to BT's philosophy and commitment as a business."
Mark Davies, Chief Executive of Pro Rugby Wales which represents the four Welsh pro teams said:
"This is an inspiring new programme which will see our four rugby regions working together collaboratively for the first time with rugby as the catalyst to engage, inspire and motivate young people in Wales helping them seize greater opportunities and a better life.
"For the majority of us in the game, this is what working in rugby is all about – linking young people to the values and enjoyment of sport; we have some remarkable rugby role models in our game that epitomise the positive values of our game and can be an inspiration to people of all ages, genders and abilities to reach their goals in life."
Paul Whapham, Ospreys in the Community, said: 
"With the positive support of BT and Comic Relief, all four community teams have come together to deliver a united rugby programme which is focused on real outcomes for young people in areas of Wales that need it the most. The popularity of Welsh rugby will be a catalyst to help disaffected young people and encourage them to re-enter education, undertake apprenticeships or vocational training.
"TACKLE will bring much needed support and focus and will show how professional rugby in Wales can really contribute to its communities through sport. We'll look to expand this programme with the support of other partners in Wales who have similar goals – to increase and broaden the positive impact we can have by bringing together expertise and knowledge."
For more information about The Supporters Club, please go to www.thesupportersclub.org.
Pictured: l-r (Lou Reed Cardiff Blues, Emyr Phillips Scarlets, Cory Hill Newport Gwent Dragons, JJ Englebrecht Ospreys) 
About TACKLE:
A new Pro Rugby Wales initiative to inspire disadvantaged young people in Wales, focused on 14-16 year-olds in some of Wales' most deprived Community 1st areas. The programme will use the engagement, inspiration and motivation of its rugby role models in Wales to provide pathways to education, greater opportunity and help young people reach new goals.
TACKLE is a programme of mobile street 'cage rugby' that's fun, flexible, accessible to all and can be set-up in a wide-range of locations from city centres to remote rural communities.  The programme will link with education and careers partners in Wales to improve school life and attainment, promote health and wellbeing and value of education, improve employability skills and help tackle anti-social behaviour.
Communities First areas are identified by a Welsh Government flagship programme focused on improving living conditions and prospects for people in the most disadvantaged communities across Wales helping narrow the economic, education/skills and health gaps between our most deprived and affluent areas. 52 Clusters in Wales.
About The Supporters Club:
The Supporters Club from BT Sport aims to build a better world through sport. With the help of our BT Sport viewers, our employees, key partners such as the Premier League and Premiership Rugby, and Comic Relief we help disadvantaged young people, in communities across the UK and overseas. We focus on using sport to achieve four key outcomes: Improved enrolment and achievement in school; Reduced levels of exploitation and abuse; Increased skills and opportunities to gain employment; Improved health and wellbeing and working with young people with disabilities. The concept is simple. We raise money by encouraging BT Sport customers to make a recurring monthly donation to The Supporters Club. All the money we raise is managed by Comic Relief and granted to sustainable projects that use sport as an enabler for social change. We have already raised over £5.5 million and funded more than 40 charitable programmes. Go to thesupportersclub.org to find out more.