Inclusive Clubs
Young people aged between 6 and 16 with a range of disabilities and needs are now attending fun-based, Inclusive Community Clubs (ICCs) around Wales led by engaging community coaches who are in tune with the needs of the young people.
This is open to children aged 6 to 16 years old of all abilities and will allow families and friends to play non-contact rugby and have fun together. The club runs every Sunday morning from 10:00 - 11:00am and costs just £2 per child per session.
Running alongside the Welsh Rugby Union disability strategy, Ospreys in the Community have worked closely with the WRU  to ensure the new club is open to all and provides a positive rugby experience for everyone who attends.
"WE'RE ABSOLUTELY DELIGHTED TO NOW BE IN THE POSITION TO OFFER INCLUSIVE RUGBY CLUBS IN OSPREYLIA. AS A FOUNDATION IT'S REALLY IMPORTANT TO US THAT WE HELP TO OFFER EVERYONE THE OPPORTUNITY TO PLAY OUR SPORT AND ENSURE A JERSEY FOR ALL."
Pop along every Sunday to one of our ICCs, everyone is welcome! Details below: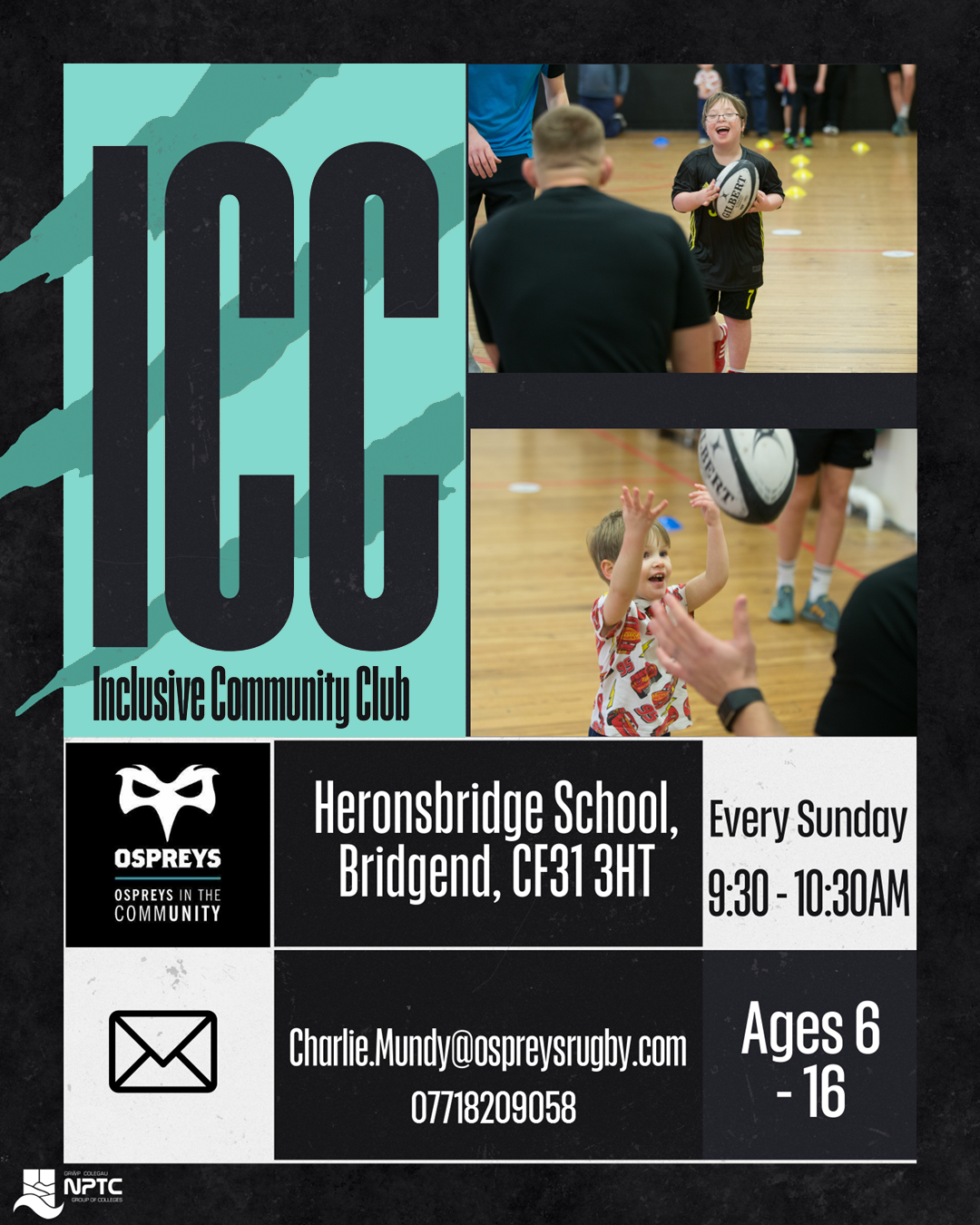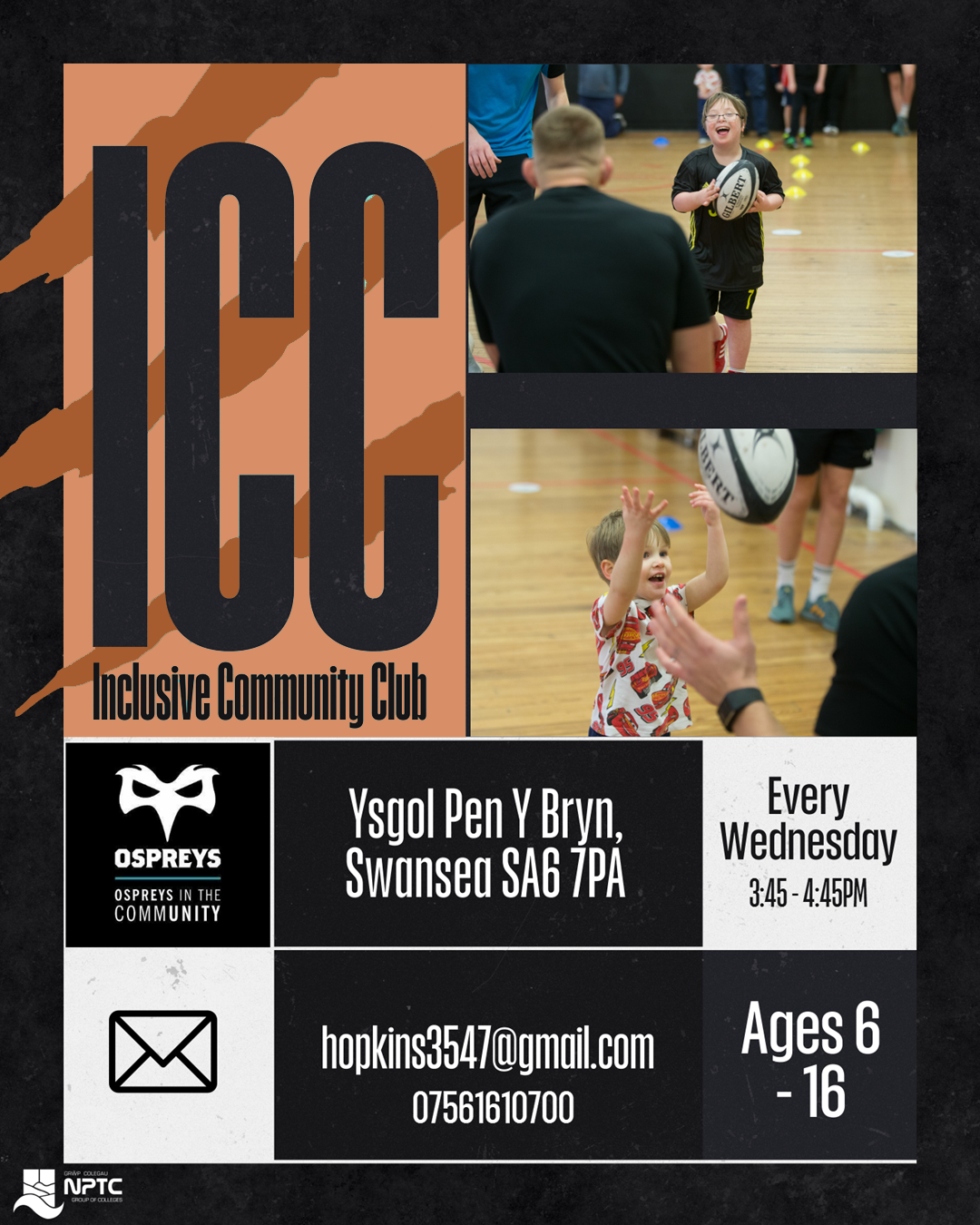 Want to support our Inclusive Clubs?