TACKLE
"TACKLE has re-engaged learners, provided bespoke learning opportunities alongside the more 'traditional' curriculum and developed learners' teamwork skills"
TACKLE is a employability program fully funded by National Lottery Community Fund, working with young people aged 12 – 16 in a school setting, to develop soft skills, such as leadership, teamwork, communication & an understanding of opportunities in further education and the workplace.  Using rugby as the vehicle to engage, our sessions are fun, informative, positive and resourceful. 
 
TACKLE works with young people AGED 12-16 YEARS OLD who may be disengaging at school, with the aim to improve life skills, softer skills and a broader understanding of further education & employment opportunities.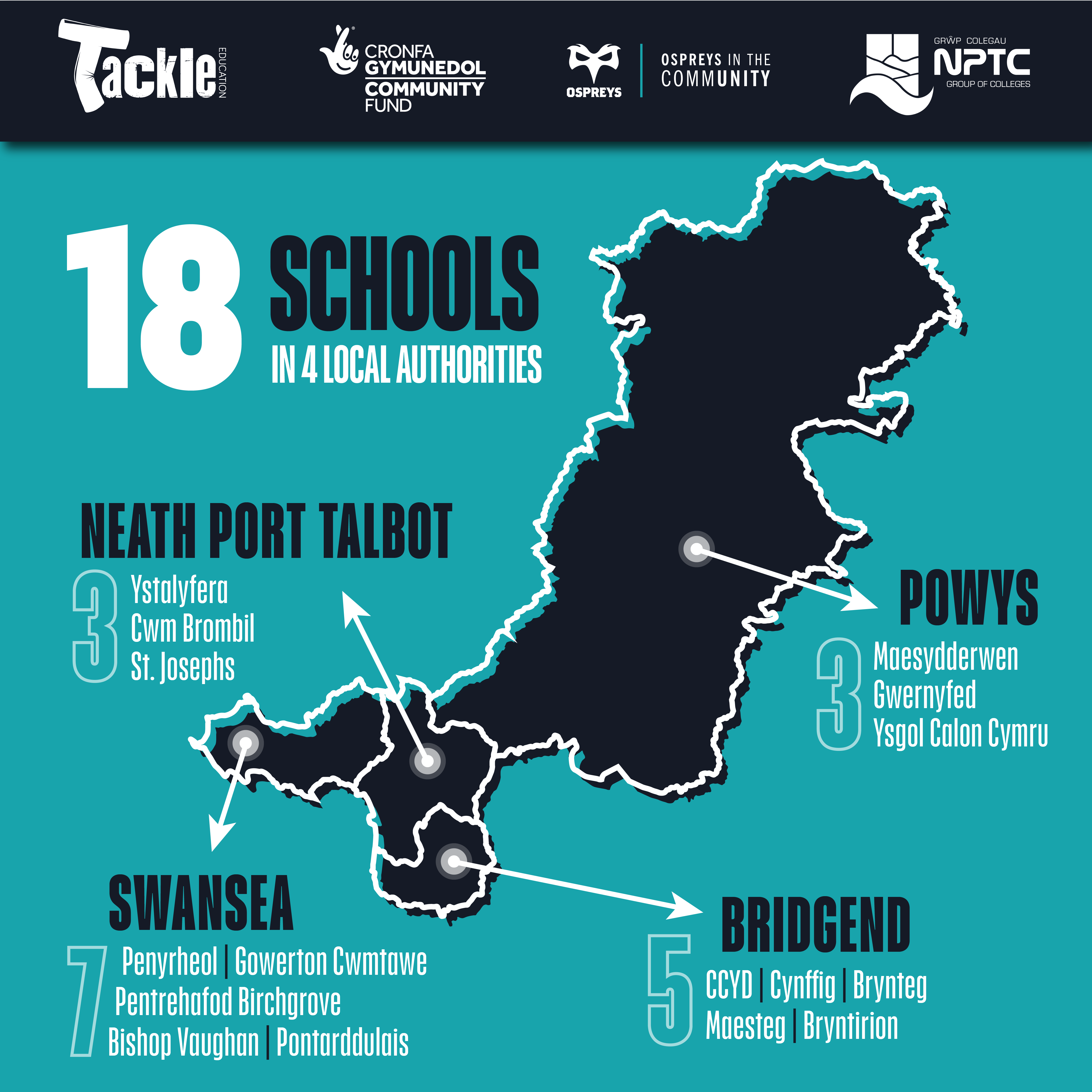 Fill out the form below to find out more.