Travel with the Team- The Montpellier Weekender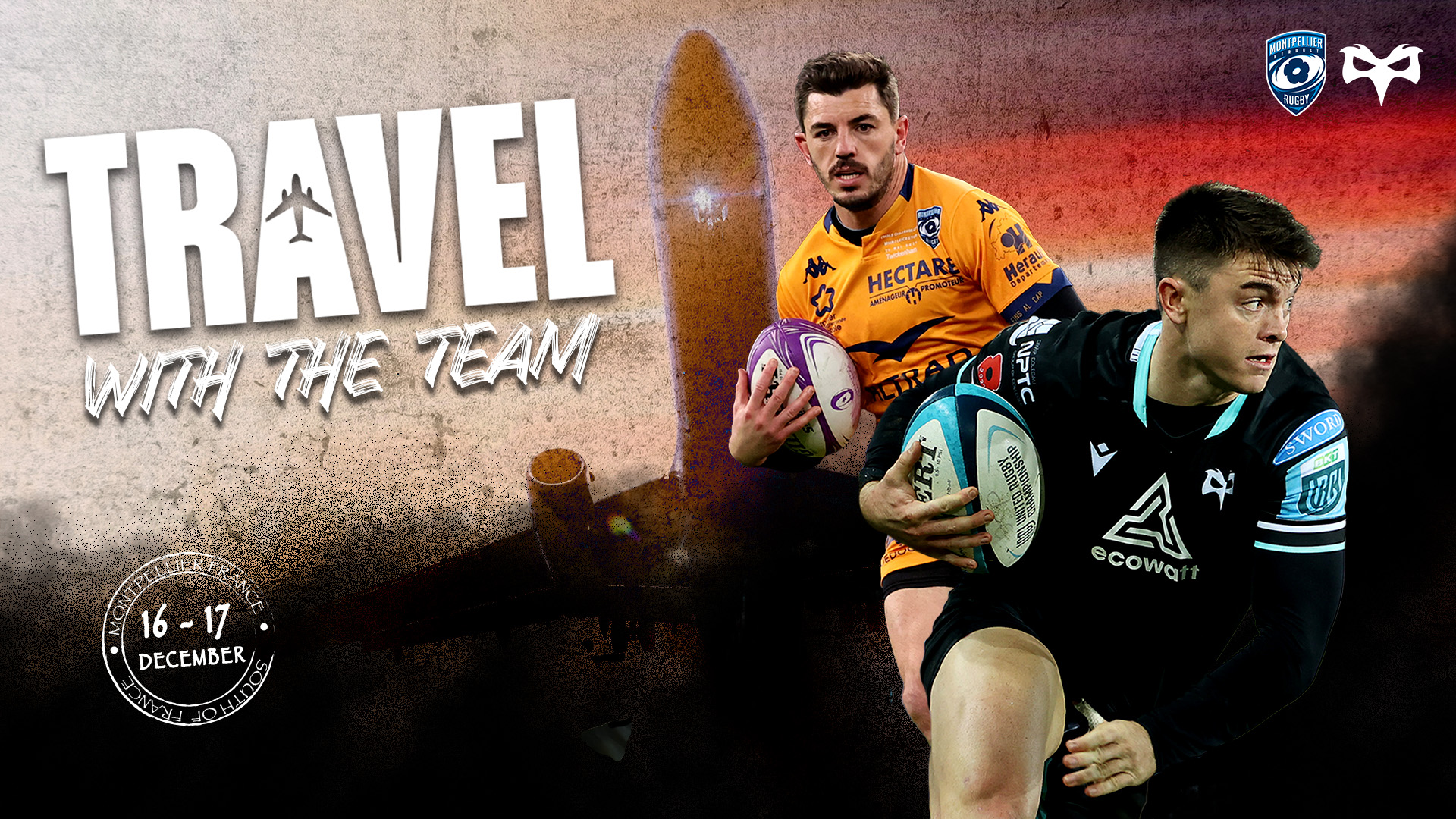 The South of France. The rolling coast line, the cafe au lait, the croissaints in the morning.. Set on the Mediterranean coast, Montpellier offers it all, but not least, a phenomenal rugby weekend.
Now imagine all of that, as well as traveling with the squad and the management on our private charter flight out of Cardiff airport, as we look to back up last season's famous European double with a mouth-watering Challenge Cup clash. 
Interested? Here's your itinerary:

Dates: 16 - 17 December 
Saturday 16th December
Direct flight from Cardiff to Montpellier (inclusive of hand luggage and all taxes) on the team charter aircraft.
One night stay in a 4* hotel, bed and breakfast in the Crowne Plaza Montpellier.
Includes Airport, Hotel and Stadium Transfers.
Sunday 17th December
General Admission ticket to the fixture, sat with all Ospreys supporters.
Pick up from hotel at 12pm.
*This includes all luggage that will be left on the coach during the match*
Kick off 2pm.
Post match - Stadium to Airport Transfer.
Return home from Montpellier to Cardiff (inclusive of hand luggage and all taxes) on the team charter aircraft.
 
ATOL Levy
Sportsbreak.com reps/staff throughout
Please note that all guests will have to make their own way to Cardiff Airport on Saturday 16th December and home on Sunday 17th December.
The total price per person is £409.
The deadline for booking is Friday 1st December.
 
*Places are extremely limited*
We're looking forward to this one.