Community Sponsorship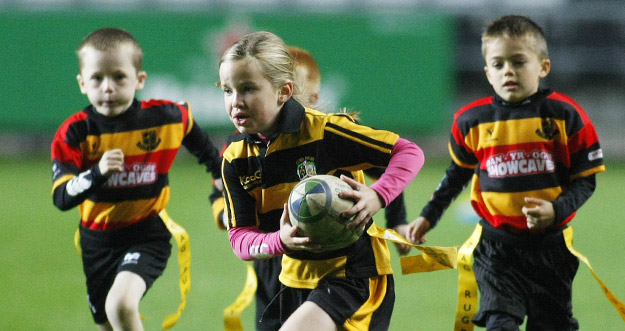 Become a part of our family and get involved with the community…
The Ospreys / WRU community programme covers the entire region. The aim of the community programme is to increase participation and provision for schools and clubs in Ospreylia. As part of the programme staff support rugby participation in over 200 schools, signposting players for long term participation in one of the 72 rugby clubs in the region.
The player development team also helps to identify the most talented players from the age of 14 to receive extra support in order to maximise their potential. With development teams in place in all four areas of Ospreylia, Bridgend, Swansea, Port Talbot, Neath and Swansea Valley, a talented player is given the same opportunity wherever they are from in the region. The final arm of the community programme is the development of coaches in these schools and clubs.
Through the coach education and coach development programme support is given to all of the 900+ coaches in the region. One of the underlying philosophies in the region is to support the development of the coach as the key support mechanism to development of players.
Without the ongoing support of community minded businesses in the region we simply would not be able to reach out to as many children as we do, giving them the chance to become a future Osprey.
For more information, contact:
Wayne Hall
Sales Manager
Email: wayne.hall@ospreysrugby.com
Tel: 01792 616514