Coaching Philosophy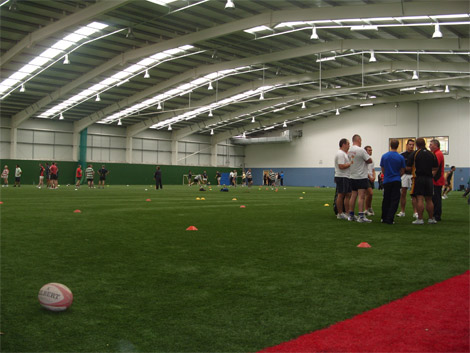 The 'player centred' development model that is in place at the Ospreys builds on the work carried out within the WRU Player Pathway and ensures that each member of an Ospreys squad will receive the support needed to be successful. The key to this success is the quality of the coaches engaging the players; if you want better players, then you need better coaches. This concept is at the very heart of our philosophy. In effect, the "Coach is King", setting a vision that allows the player to operate efficiently and providing them with the tools to do their job.
By identifying coaches from the WRU Coach Education system, it is important that we develop coaches who are not just competent, but proficient in knowing the Ospreys curriculum and possess the skill, ability and desire to personally drive the development of the player forward, instead of being reliant on others. Of course, the coach also needs the same level of support to ensure that they, their colleagues and all other key personnel, including the players are constantly developing.

This forms the key responsibilities of the Head of Performance, who will ensure that strategies for governance, integration of rugby across the business, talent ID and retention of key personnel (not just players), research and development and player/coaching pathways are not only in place, but are constantly revisited to ensure that the Ospreys remain at the forefront of European rugby.