In bowl Stadium Advertising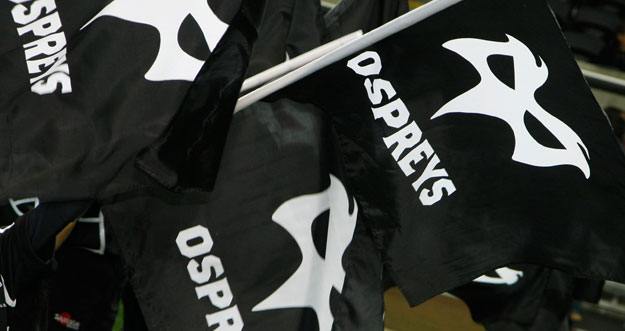 Giveaways, gadgets, noise, excitement and fun! The right promotional accessory can be a catalyst for uniting the home fans and creating 'that something special' on a match day...

A busy matchday with crowds full of energy and enthusiasm can be a great environment to link your brand with. With options 'in bowl' and 'out of bowl' around the stadium available to commercial partners, there is sure to be a suitable area for your business.
Ospreys Rugby are able to source promotional products from the far east and pass these products on at cost to the sponsor all in order to improve the match-day experience for our fans.
Examples of matchday gadgets to engage and connect with our matchday crowds include:
Clapper Banners

Face Paint

Small Flags

Large Flags

Giant Flags

Inflatable Bangers

Masks

Ponchos

Ref Link

Roller Banners

Seat Cushions

Umbrella Hats

Stencils

Pack of 5 tattoos

Flyer Flags x 15

Inflatable Man

For more information, contact:
Wayne Hall
Sales Manager
Email: wayne.hall@ospreysrugby.com
Tel: 01792 616514